Krong Kraeng Pressure Mold
Krong Kraeng Pressure Mold
Add to cart
$7.95

A unique tool used to make Krong Kraeng Krop (crispy clam shell snack). Small pieces of dough are flattened out over the ridges of this tool, then rolled up gently and fried.
See our Krong Kraeng Video and Recipe
This tool is made of a strong, thick plastic. High quality, will last forever.
7" total length, the mold section is 4" x 1.5".
---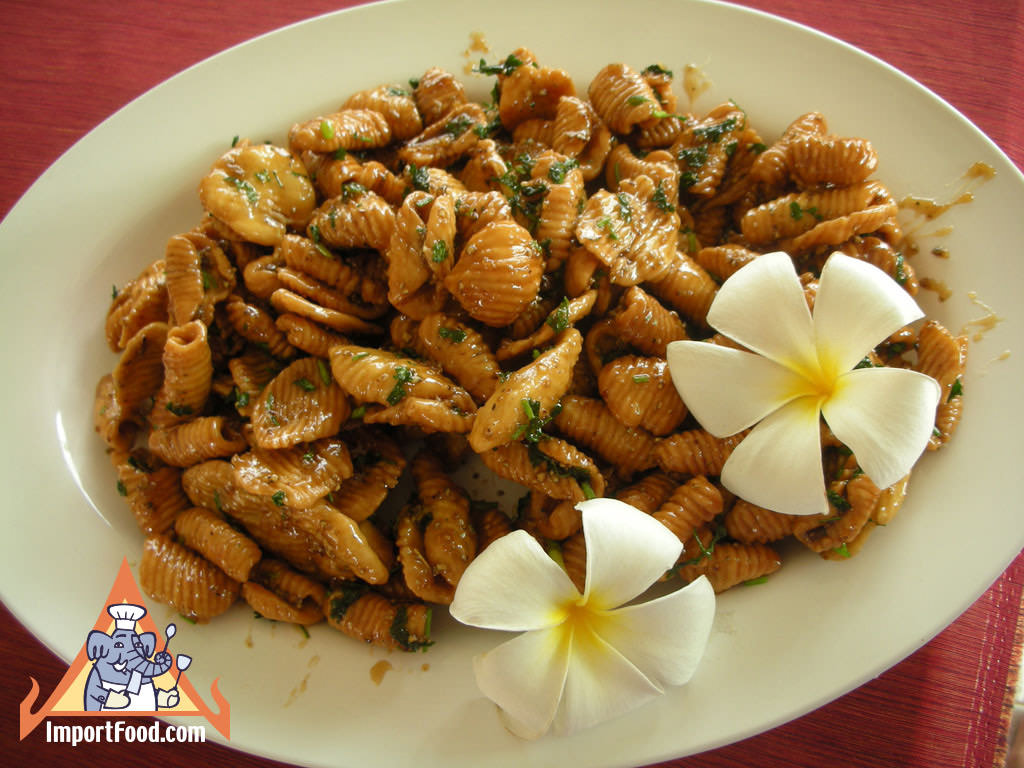 Krong Kraeng Krop Recipe
A crispy sweet and spicy Thai snack known as "Crispy Shells" in English. Try making these in your own kitchen, and delight your friends & family.
---