Candle Nuts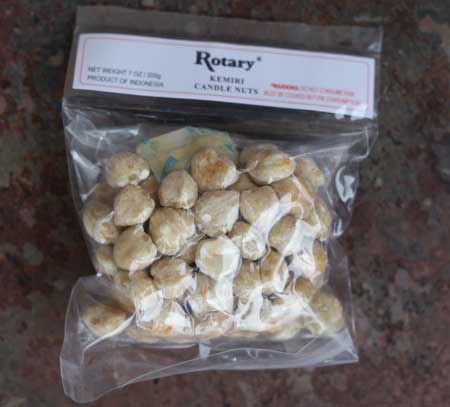 Add to cart
Temporarily Out of Stock

---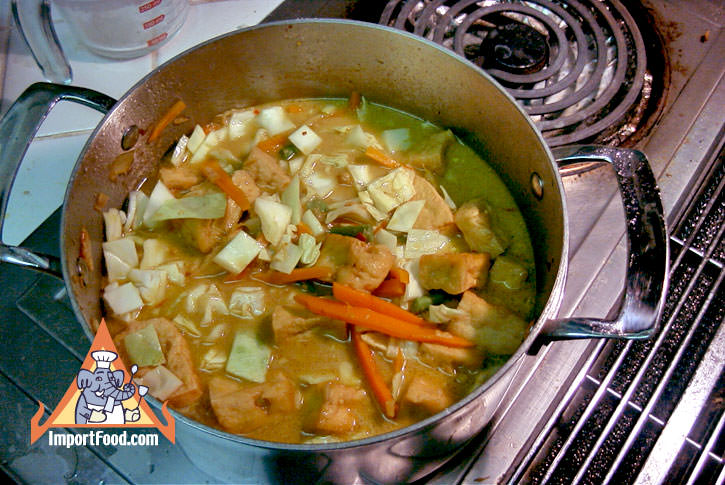 Vegetable Curry, 'Sayur Lodeh'
This recipe was featured in the October 2008 issue of Saveur Magazine, which is one of the most beautiful isues of a cooking magazine ever published. We already love Saveur but their Breakfast Issue of October 2008, featuring breakfast served around the world, was spectacular. We were so pleased to be featured as a supplier for the ingredients necessary to make Sayur Lodeh, a Singaporean vegetable curry.
Sayur Lodeh takes awhile to prepare, at least 1 hour, so be patient. It has an excellent aroma, and the final result is very rich and full of creamy, healthy, herbal flavor. The candlenuts add a wonderful nutty flavor. The chile peppers gives it a nice spicy edge also.
In Singapore this dish is often served for breakfast with toasted coconut, sambal, and steamed jasmine rice.
After serving sayur lodeh, we added a few drops of soy sauce to each dish for a nice added seasoning.
Saveur states that this serves four but we think it's more like an 8 person serving size, with jasmine rice.
---