Koh-Kae Peanut Snack, Korean Spicy Chicken Flavor, 6.35 oz can
Koh-Kae Peanut Snack, Korean Spicy Chicken Flavor, 6.35 oz can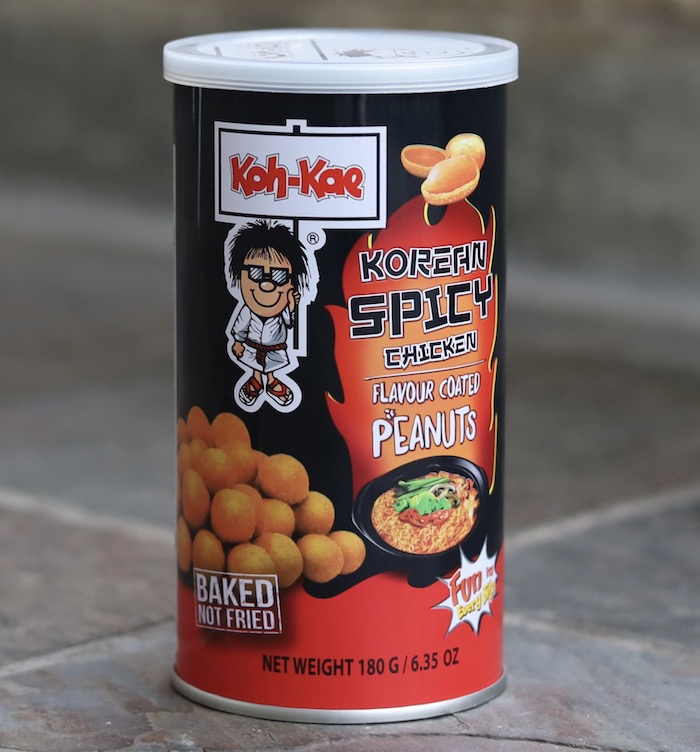 Add to cart
Temporarily Out of Stock

Koh Kae is a favorite snack in Thailand, it's a peanut snack coated with various flavors.
Koh Kae Peanuts are baked, not fried. The coating is even, crunchy and delicious.
Korean Spicy Chicken flavor is new and very spicy. Strong chilli heat and complex mix of Korean-inspired flavors. We have fresh new stock. Highly recommended.
We also offer these flavors:
Tom Yum Flavor
Mala Hot Pot Spicy Flavor
Thai Sweet Chilli
Also see: Set of Three Koh-Kae Peanuts
Thailand grows very high quality peanuts, and these are the very best packaged for export in a modern strong, tall tin can with easy-open and resealable plastic top.
We also have Original Coconut Flavor
Product of Thailand.