Mama brand, instant pad kee mao
Mama brand, instant pad kee mao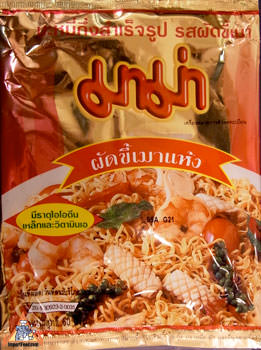 Add to cart
1/2 Price $4.95-12 packs

On Sale 1/2 Off While Supplies Last - This Has Best By Date October 1 2023. Instant Noodles Are Fine Well Beyond That Date
Mama makes a wide variety of popular instant noodles such as namtok and classic tom yum shrimp.
Mama kee mao is unique because you eat it "haeng" (or "dry", not as a soup). The noodles are thicker than traditional Mama noodles, and wavy.
Place the noodles in a bowl, add boiling water, let sit for 3 minutes then drain all of the water before adding the three different spice packets. Mix together and serve. Add a bit of cooked seafood and fresh basil if you'd like. The noodles are spicy and delicious. Kee mao means drunk in Thai language, and here is a kee mao recipe for the original, from scratch.
Ingredients: wheat flour, palm oil, sugar, salt, msg, garlic powder, basil leaf, bergamot leaf, chilli powder. Product of Thailand.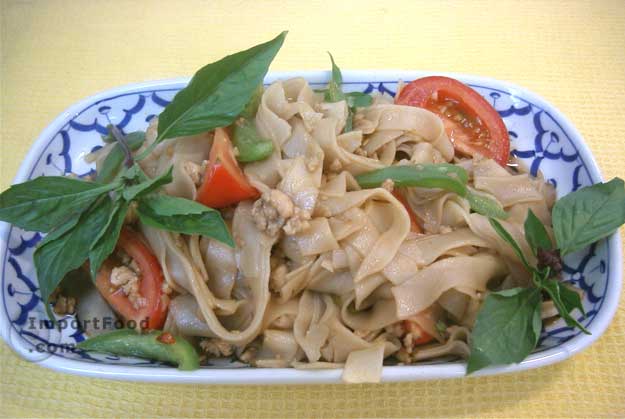 Drunken Noodles, 'Pad Kee Mao'
Kee Mao is a popular noodle dish served throughout Thailand and the direct translation is "drunkards noodles".
Also see our new Kee Mao chicken recipe
They are typically made with a good deal of spicy heat, and we like this dish served with a cold beer. We also offer instant kee mao.
---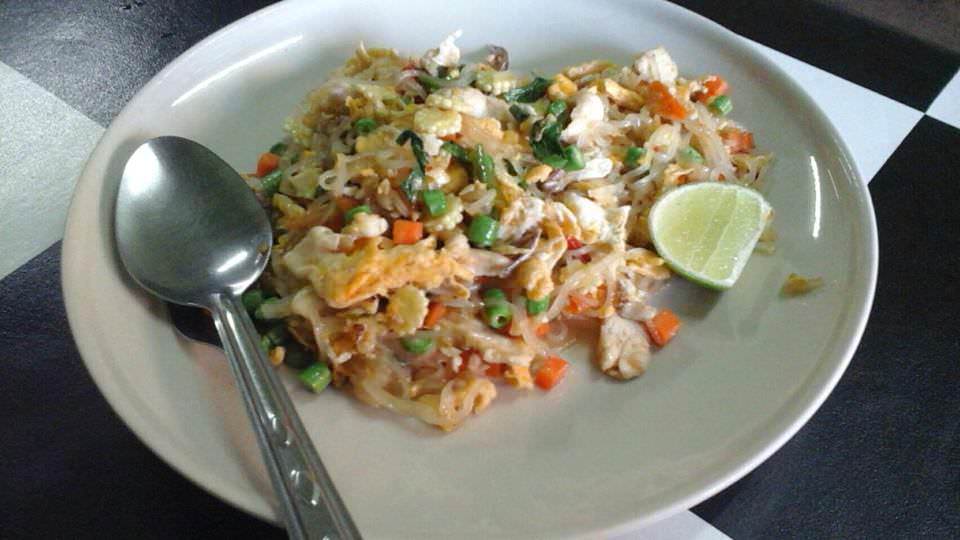 Drunken Noodles and Chicken with Tofu, 'Gai Pad Kee Mao'
Kee mao dishes in Thailand are widely served as bar snacks in much the same way that Spanish bars serve tapas (and serve to make you thirsty, when used for this purpose).
---