Stainless Steel Bakelite Handle Large Thai Spoon
Stainless Steel Bakelite Handle Large Thai Spoon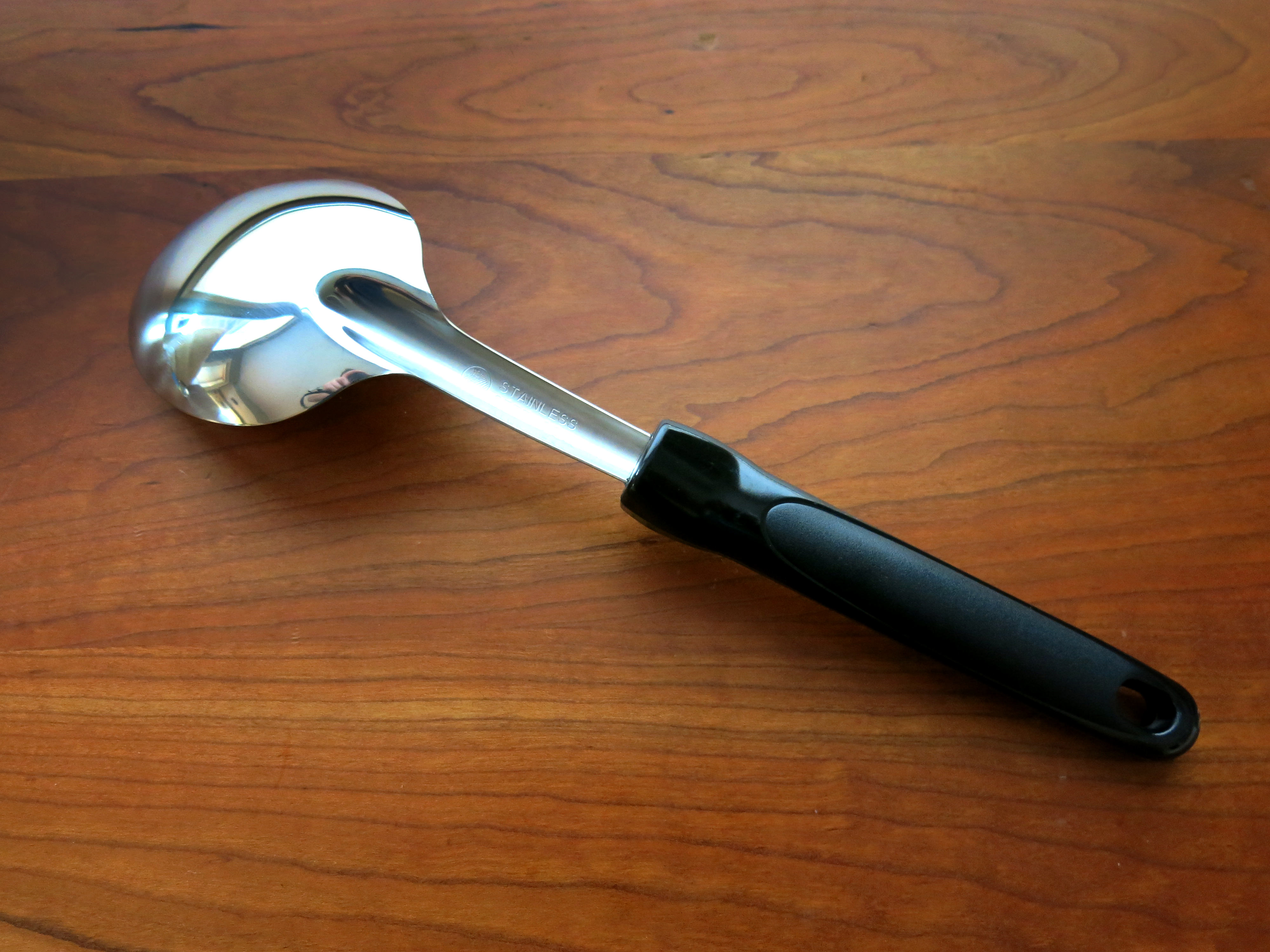 Add to cart
Temporarily Out of Stock

This is an incredibly useful multi-purpose utensil for Thai food that belongs in every American kitchen. The finest quality stainless steel is thick and durable, it feels as much like a timeless automotive tool as a kitchen utensil.
The modern bakelite handle is equally tough and perfect. Featured extensively in our Thai Street Vendor Video Series (notable videos: som tum, and larb).

We have the best size for you at 11" long, and the spoon is 3" wide. Technically called a rice ladle, this is what you find throughout Thai restaurants to serve jasmine rice from a large bowl to a smaller dish (picture below shows a rare wild sinin rice).
Used by chefs for everything, including scraping a mortar while pounding with pestle in the other hand. This large spoon will be one of the most commonly used things in your kitchen, and we are pleased to offer it for a great price.
We also offer a slightly shorter spoon from Zebra with a rounded end
---