Thai Ceramic, 7 inch serving bowl w/lid
Thai Ceramic, 7 inch serving bowl w/lid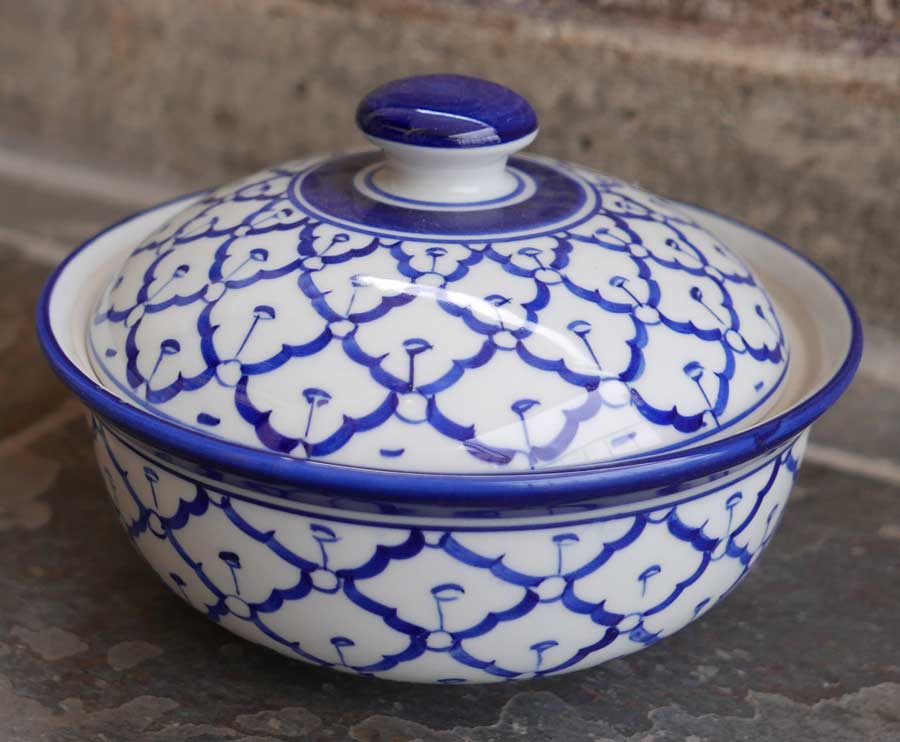 Add to cart
Temporarily Out of Stock

Handpainted ceramic serving bowl with handpainted lid, imported from Thailand. Vivid blue color and clean white, high quality heavy ceramic. Each piece is painted by hand using a traditional design unique to Thai artisans.
Can be used to serve your favorite Thai dish (soup, noodles or rice), or it works great for any American-style casserole dish.
We also sell an individual size as shown in pictures below:
SEE: 5" Bowl with Lid
The 7" size is just perfect for serving a dish to a small group, 5" is perfect for individual.
Certified for use in microwave or conventional oven, as well as dishwasher-safe. Each piece will arrive in perfect condition as we place a great importance on packing methods.
Made in Thailand.
Green Curry w/Fresh Thai Basil
---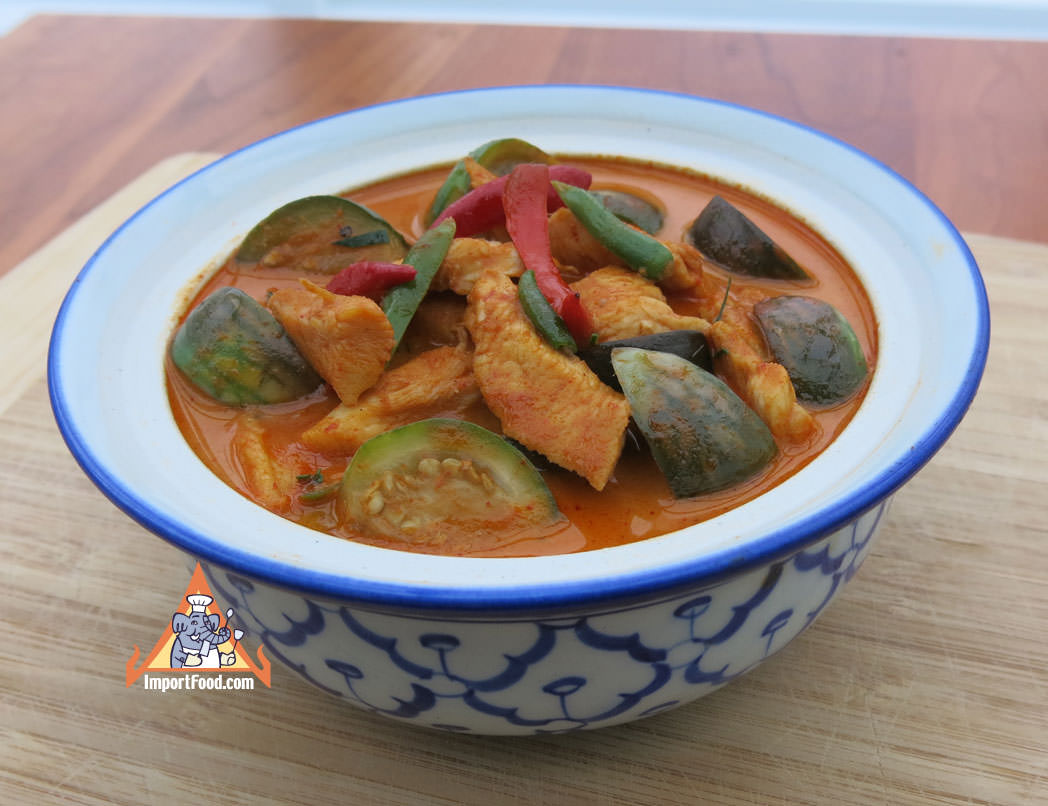 Thai Red Curry Chicken, 'Gaeng Phed Gai'
The Thai name of this dish literally means "hot chicken curry". It takes no more than 10 minutes to make this dish but it's full of elegant flavors and aroma.
---