Thai green chili sauce, Dragonfly brand, 12 oz bottle
Thai green chili sauce, Dragonfly brand, 12 oz bottle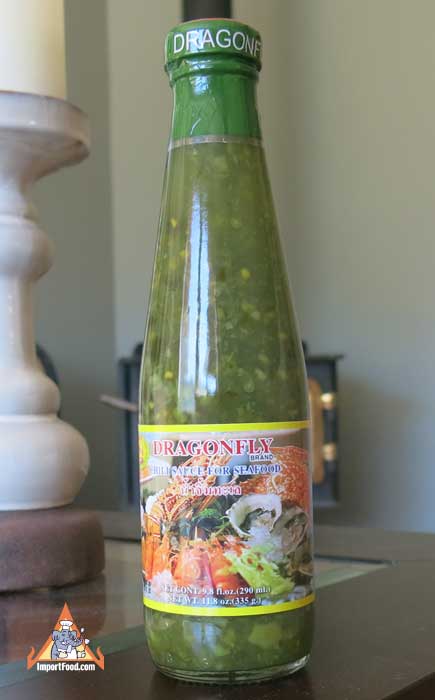 Add to cart
Temporarily Out of Stock

A new product that we are fast became crazy for. The label says it's for 'seafood' but we also love it on any barbecue meats. Steaks, eggs, vegetables -- with anything really. We even pour it over steamed jasmine rice.
Use this nice-sized bottle for generous use. It's really spicy, having a nice lager on hand is recommended if you enjiy beer -- we love Fosters to go with spicy Thai cuisine.
We loved drizzling just a bit over fresh small raw oysters and eating them straight away.
We also offer Healthy Boy green chilli sauce
Ingredients: water. sugar, fish sauce, green chilli, garlic, vinegar, salt, lime juice, corriander, xanthan gum, sodium benzoate.
Product of Thailand.
---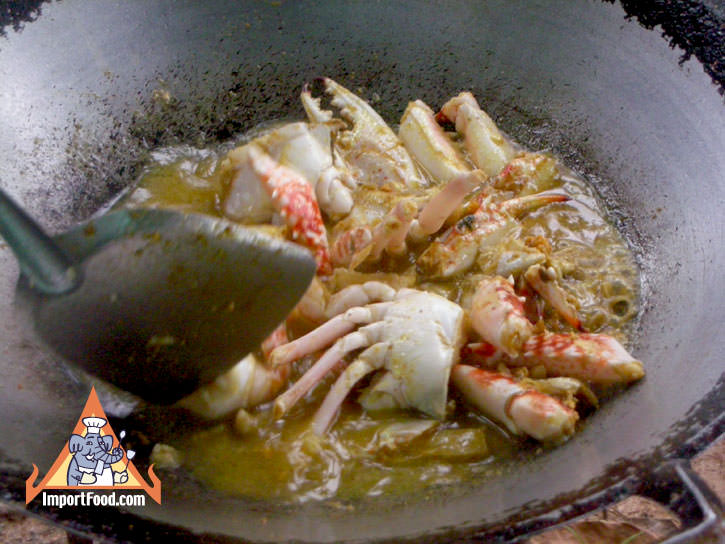 Cracked Crab Thai Curry, 'Bu Pad Pong Kari'
Bu Pad Pong Kari is a simple recipe with a delicious unique flavor that many people in Thailand love so much that it's an addiction. If you like Thai food, and you like crab, you must try it. Just be sure to use good fresh crab, and crack the shells before cooking (as shown in the video at link below). Thai curry powder is the main flavoring, so that must be used. Below left is our video filmed in Thailand of a sidewalk chef preparing this authentic version.
As with any Thai recipe there are many variations. Here is our version which is fairly simple. Using coconut milk instead of fresh milk is another option.
---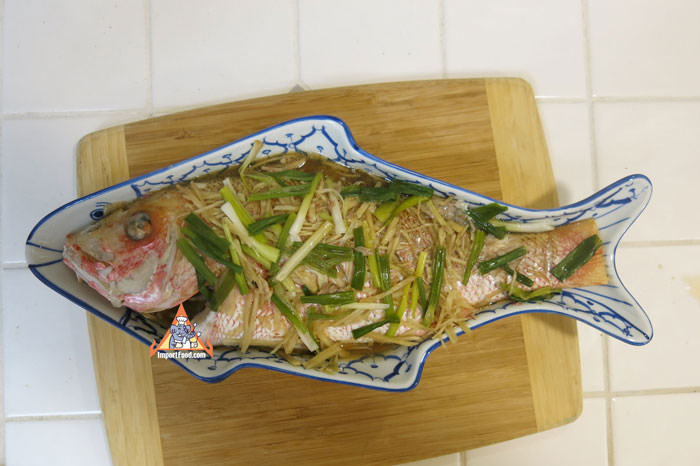 Thai Ginger Steamed Fish, Pla Nung Khing
This is a simple, common dish that you find throughout Thailand. Many local neighborhood markets sell whole fish like this, then they are taken home and steamed with ginger.
---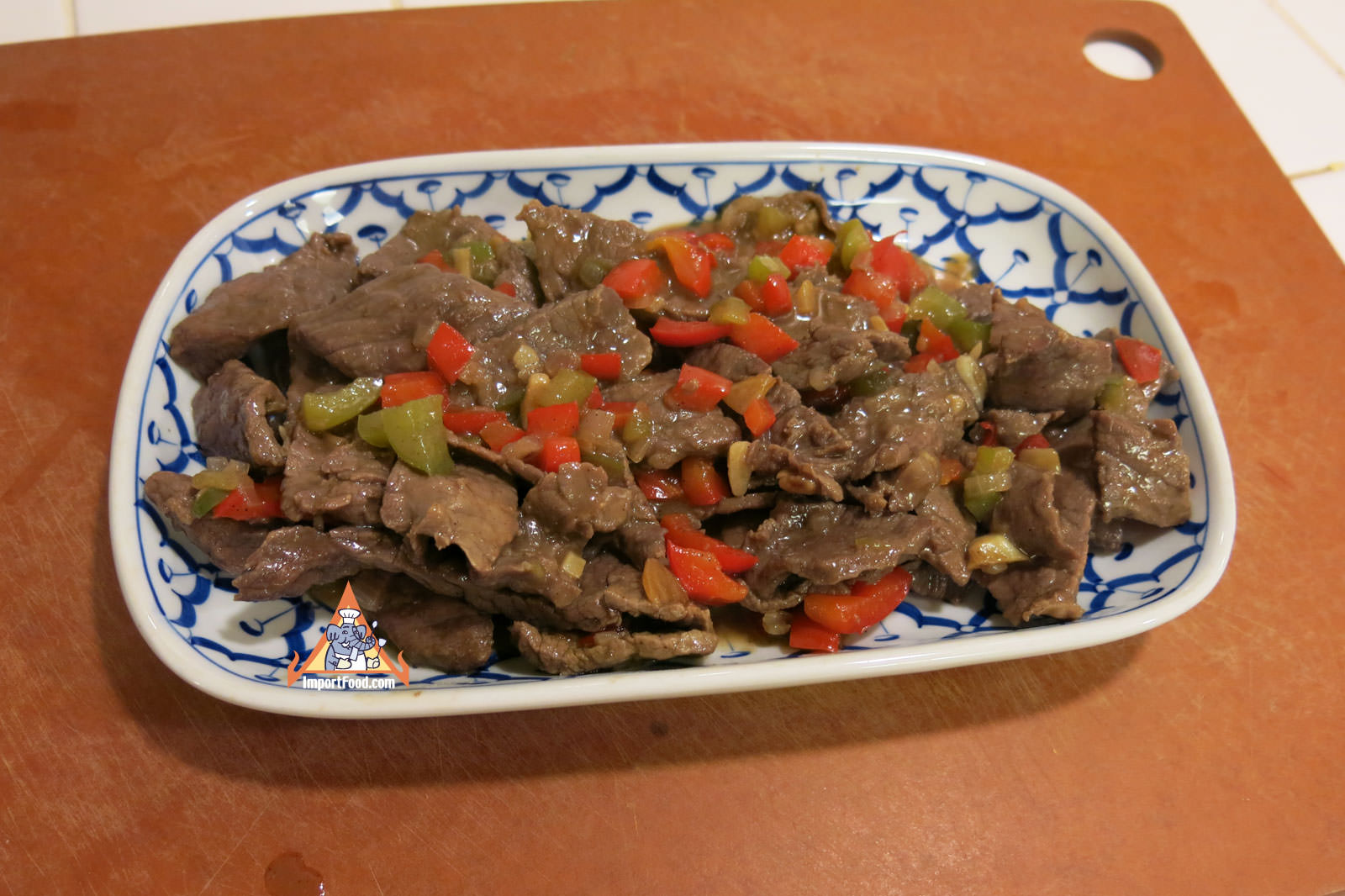 Thai Pepper Steak, 'Neua Pad Prik'
This is a Thai version of "pepper steak", prepared using Thai ingredients. Thai pepper powder and sesame oil combine with sweet peppers to create this tender steak stir-fry. We used top round steak which worked great.
---