Instant Tom Yum Paste - Cock Brand
Instant Tom Yum Paste - Cock Brand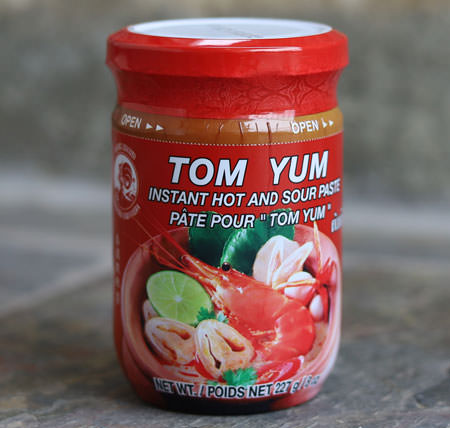 Add to cart
16oz-$12.89

Very popular tom yum paste, Cock brand is very high quality, great taste, and used extensively by restaurants.
NEW: see our comparison of Cock vs Aroy-D tom yum pastes
Imported from Thailand, used to make Tom Yum soup. Simply add two tablespoons of Instant Tom Yum paste to three cups of boiling water or chicken stock. Add fresh fish, prawns, mussel, scallop, squid, whatever seafood you like. Add your own fresh Thai chile peppers if preferred. Great tom yum!
Lots of creative chefs use it as a base for all sorts of soups.
Packed in the large glass jar, currently shipping 16 oz size.
Ingredients: Soy bean oil, lemongrass, salt, shallot, galangal, chili, water, dried shrimp, lime, msg, kaffir lime leaves, citric acid, garlic, sugar, paprika color.
Product of Thailand.
We offer Aroy-D brand Tom Yum paste as a less expensive, high quality option
We also offer
Tom Yum Soup (canned)
Tom Yum Paste by Lobo
Our customer Christine in Gaithersburg MD says this about our tom yum paste: "I don't know if you like to know every now and again what customers do with some of your ingredients, but I tought I wouls share this one: I absolutely love steamed clams, but have found they are pretty unbelievable if you steam them with a couple of dollops of the tom yum paste...really fantastic and makes an elegant starter if accompanied by some sprigs of fresh lemon grass."
You might also like our Aroy-D Tom Yum Soup.
---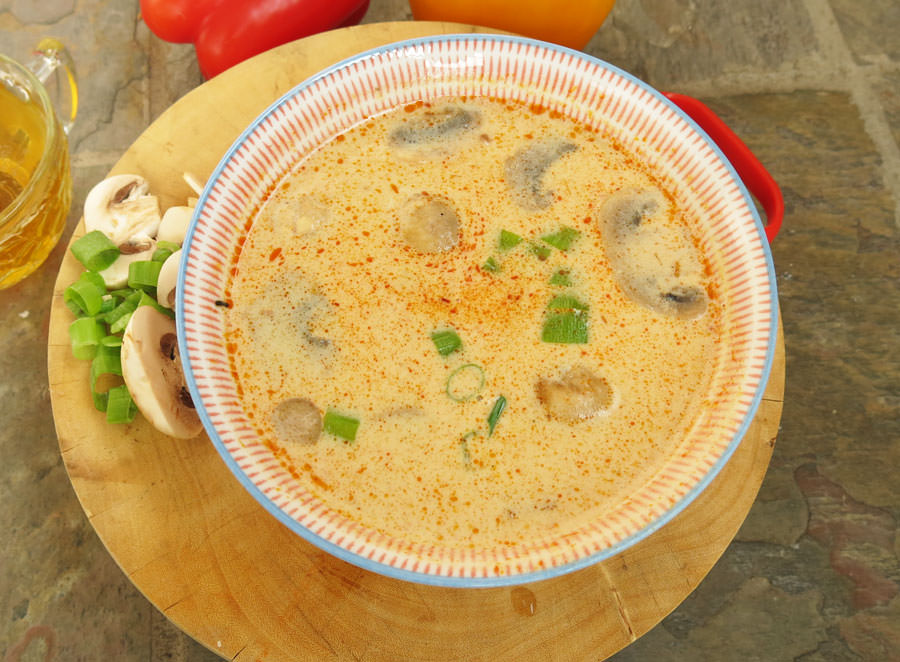 Tom Kha Soup w/Tom Yum Paste
Our packaged, all-natural Amazing Elephant Tom Kha soup is better than home-made, more tasty than what restaurants serve because of the high quality ingredients and sophisticated method. Here we add a bit of tom yum paste, fresh mushrooms, spring onions and shrimp to make it a full meal.
---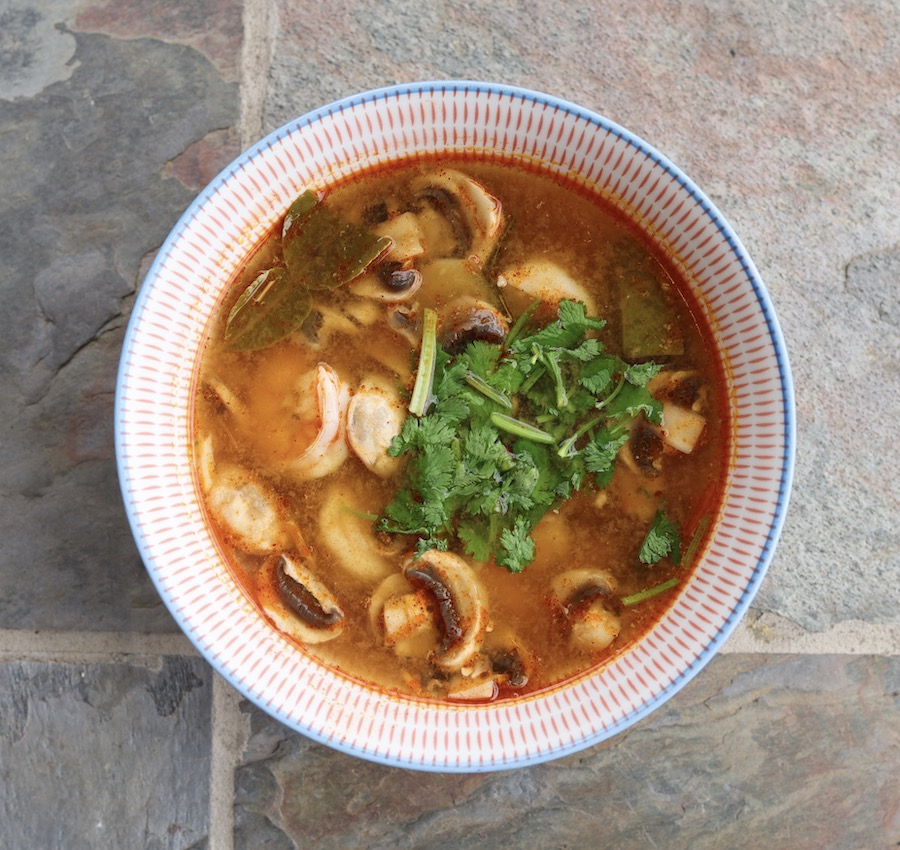 Sour Bamboo Seafood Tom Yum
Sour bamboo is one of our most consistent selliers. Here's a stellar, simple soup with very distinct bamboo flavor. Use the freshest seafood you can find, and be sure to use pickled red chilli peppers. Such a delicious and healthy result.
Also See: Our recipe for Tom Yum Prawn Soup
---