Thai Barbecue Pork with Lemongrass, 'Mu Yang Takrai'

Thai Barbecue Pork with Lemongrass, 'Mu Yang Takrai'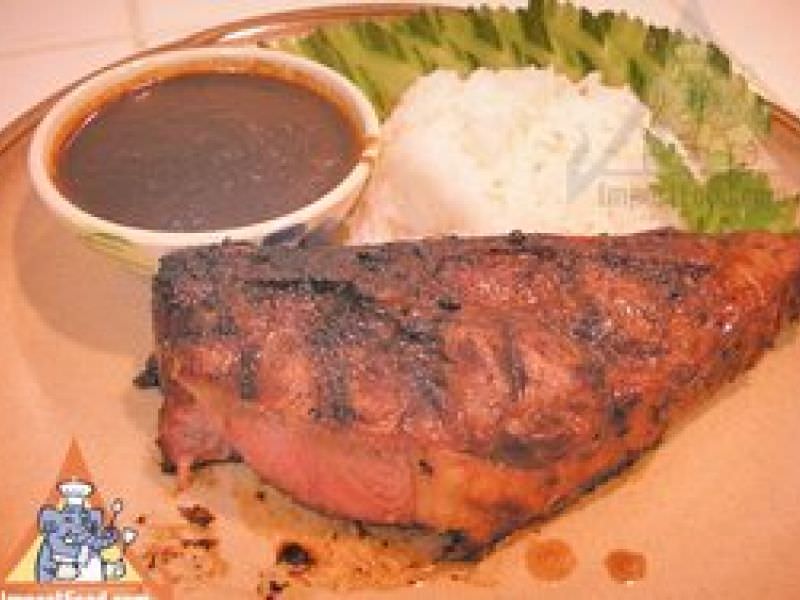 This recipe is authentic Thai, using many classic ingredients, and it can be enjoyed with a variety of meat such as chicken or pork strips on skewers, though we love it made with pork chops. The barbeque sauce is delicious too and can be used for many meats, just keep it in the fridge.
Method for Thai Barbecue Pork with Lemongrass, 'Mu Yang Takrai'
Mix the marinade ingredients, except the coconut milk, in a saucepan or wok. Simmer until reduced to about half the original volume. Allow to cool, then stir in the coconut milk.
Marinade the meat for 1-3 hours, then drain well. Barbeque the meat until cooked.
Re-heat the marinade until simmering, stirring for at least 1-2 minutes, and serve as a dipping sauce for the meat. This is a sweet barbeque sauce with nice hints of citrus and Thai flavors, use it over and over again. It's all natural and far less expensive than premade packaged sauces.
Barbeque pork with lemongrass mu yang takrai

Reviews