Thai Stir-Fried Pumpkin, 'Pad Phuk Tong'

Thai Stir-Fried Pumpkin, 'Pad Phuk Tong'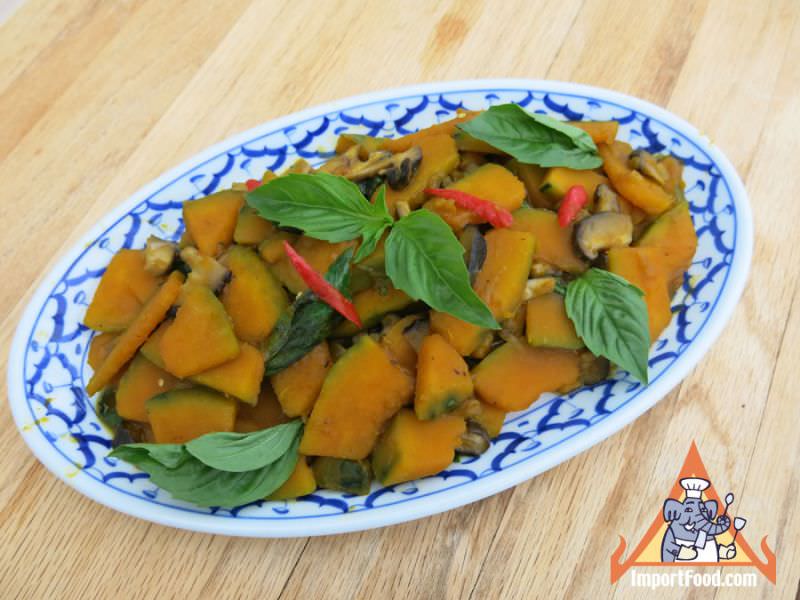 Many people may not realize that pumpkin, or any seasonal gourd, is an ingredient in many Thai recipes. This recipe works best with good old American halloween-style field pumpkin.
Method for Thai Stir-Fried Pumpkin, 'Pad Phuk Tong'
Heat the oil in a wok until very hot. Add garlic, stir-fry until golden brown. Add meat or tofu and saute until cooked. Add pumpkin, stock, oyster sauce, soy sauce, seasoning sauce and sugar. Stir together and cover for 3 minutes or until pumpkin is almost done. Break the eggs into the wok and stir, add green onion, remove from heat and serve with fresh steamed jasmine rice.

Reviews