Drunken Noodles, 'Pad Kee Mao'

Drunken Noodles, 'Pad Kee Mao'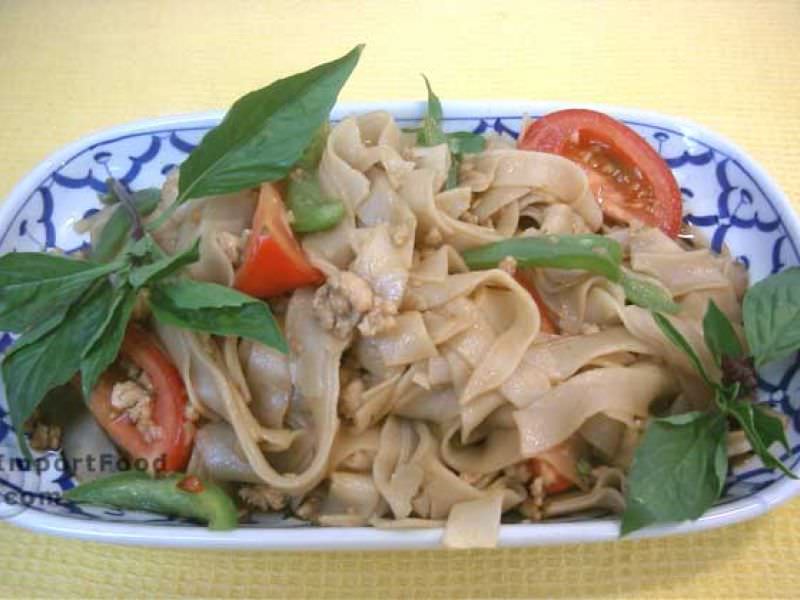 Kee Mao is a popular noodle dish served throughout Thailand and the direct translation is "drunkards noodles".
Also see our new Kee Mao chicken recipe
They are typically made with a good deal of spicy heat, and we like this dish served with a cold beer. We also offer instant kee mao.
Method for Drunken Noodles, 'Pad Kee Mao'
Cook noodles in large pot of boiling salted water until tender but still firm to bite, stirring frequently. Drain.
Meanwhile, heat oil in a wok over medium-high heat. Add garlic and Thai chiles; saute 30 seconds. Add chicken and next 4 ingredients and saute until chicken is cooked through, about 4 minutes. Add noodles, tomatoes, and bell peppers; toss to coat. Transfer to large platter, sprinkle with basil leaves, and serve.

Reviews