Ceramic, traditional condiment set
Ceramic, traditional condiment set
Add to cart
$46.95

Handpainted ceramic condiment set imported from Thailand. Each piece is painted by hand using a traditional design unique to Thai artisans.
Not a table in Thailand serves food without a little carryall that has the essential four condiments: sugar, vinegar, ground chile pepper, fish sauce. More info: Thai Table Condiments.
Our luxurious set consists of a shaped plate (8' diameter) that holds four individual bowls each with a lid and spoon. Painted with intricate detail, it is a beautiful addition to your table.
The spoons are elegantly shaped and have a large bowl with flat base.
Made in Thailand.
Each piece will arrive in perfect condition as we place a great importance on packing methods.
Please also consider our glass condiment set or our new modern ceramic condiment set.
---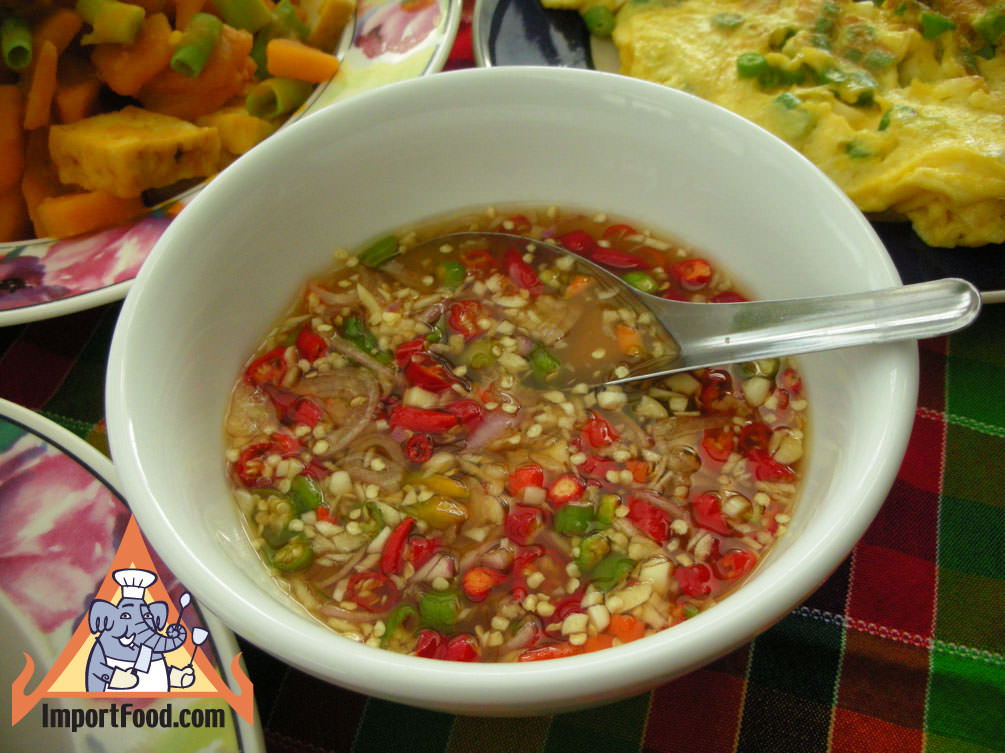 Assorted Thai Table Condiments
In Thailand the first two condiments below (Nam pla prik and Prik dong) are likely be on every household's table together with a separate small dish of plain white sugar and a separate small dish of ground chili powder. Spoonfulls of each are added to suit individual taste. We suggest you make a portion of Nam pla prik and Prik dong and keep in a jar (non refrigerated) for serving as a condiment in this manner. These condiments keep very well.
Prik Si-iew wan, kratiem dong and Khing Ki mao are less common and usually served for particular dishes.
Our Thai Condiment Caddy is a nice way to serve these.
---