Thai ketchup, Mae Pranom brand, 12 oz
Thai ketchup, Mae Pranom brand, 12 oz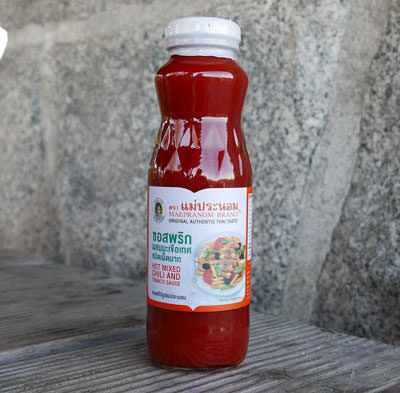 Add to cart
Temporarily Out of Stock

In this day and age of fancy ketchups, nothing can match the perfect balance of sweet and hot like this Thai ketchup, in Mae Pranom brand. Typically from Mae Pranom you get the very best taste, using fresh ingredients. This Thai Ketchup does not disappoint.
The consistency is very similar to an American-style ketchup, and you get a nice sharp Thai chile heat.
Many street vendor chefs in Thailand use Thai Ketchup also, you might be surprised.
Some recommended recipes that use Thai Ketchup are shown below.
Also see Thai ketchup used in Thai fried rice: Thai street vendor video.
It's often added to fried rice. Our Thai customers will enjoy this typically with fried eggs (omelet) or fried rice, or pizza. It's also an excellent condiment for french fries, hot dogs, fried chicken, or anything else!
Packed in a beautiful thick glass bottle. Ingredients: tomato, red hot chile, vinegar, sugar, garlic, red chile, salt, stabilizer (xanthan gum). No preservatives. Product of Thailand.
Our customer Duncan in Overland Park KS sent us this via email: "The Maxchup Thai ketchup is very good. It knocks the french right out of fries. A real winner."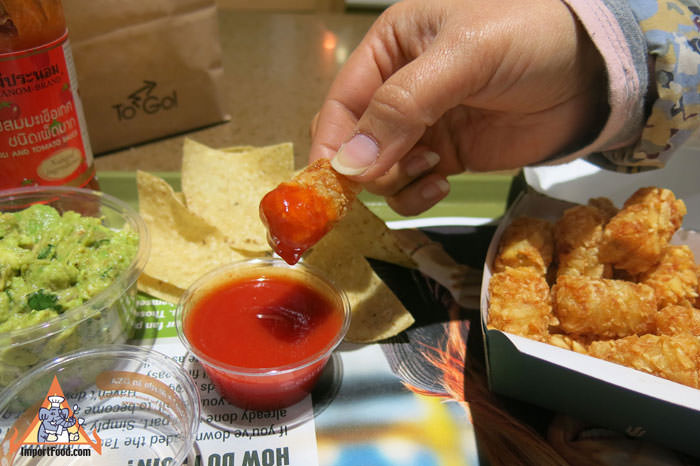 ---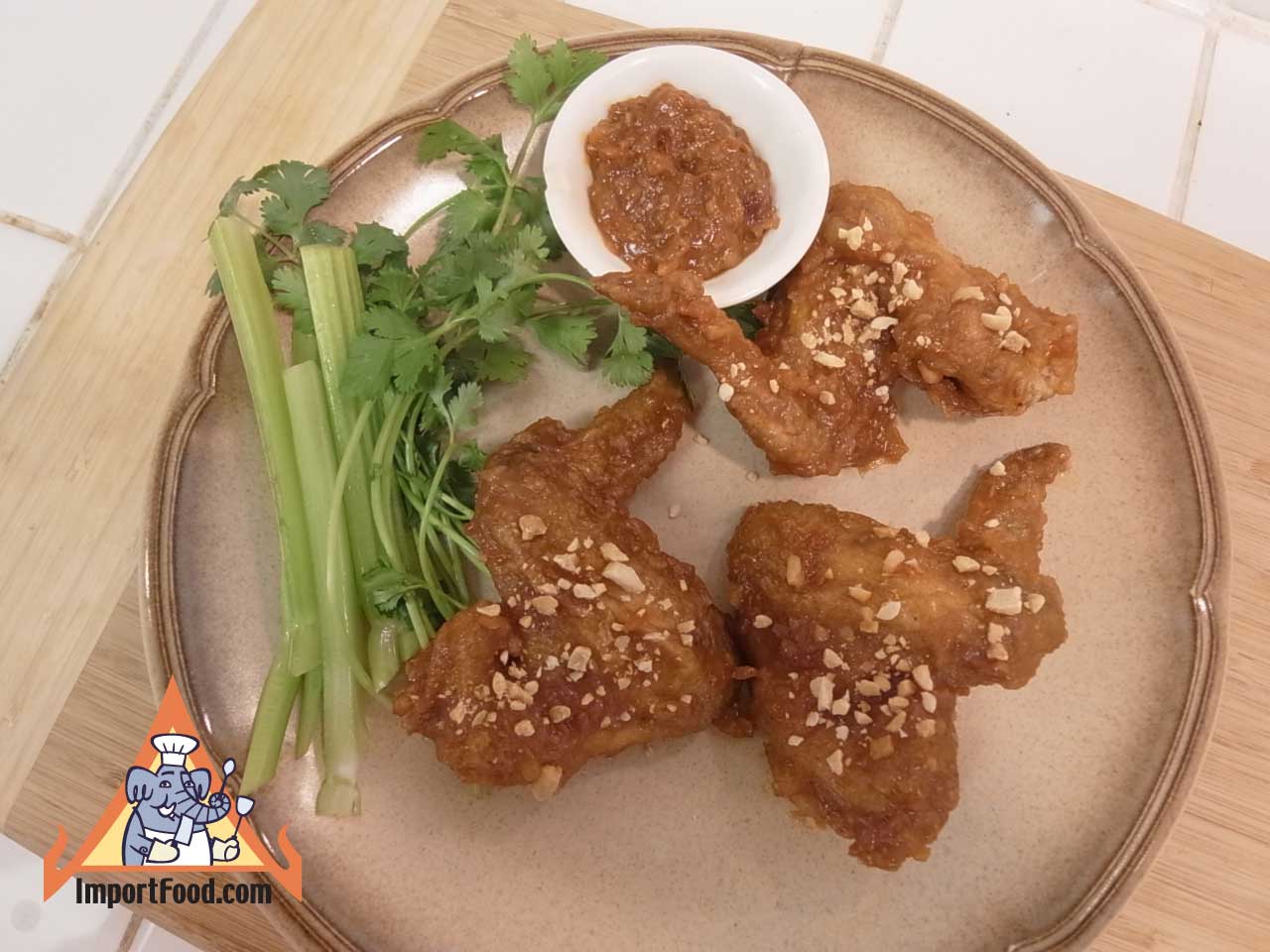 Spicy Thai Chicken Wings, 'Peek Gai Nam Daeng'
We noticed this recipe in Saveur Magazine, and it turned out superb. Under the wet spicy red sauce coating is a nice crispy well done chicken wing--so delicious. We followed along almost exactly as the magazine except for the use of our Maxchup brand Thai ketchup rather than regular American ketchup. We also have a recipe for drunken chicken wings
---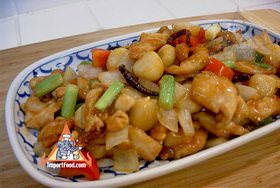 Thai Cashew Chicken, 'Gai Pad Med Mamuang Himaphan'
One of the more popular dishes on the menu in Thai restaurants in America but also Thailand. This recipe is time-consuming but the result is spot-on perfect.
The finest cashews in the world are grown in Thailand, mainly on the island of Phuket. Mamuang himaphan means cashew nut but there is an interesting translation. Himaphan's original meaning refers to the Garden of Eden, and the cashew nut looks like a small mango. The resulting pun can mean "mango of paradise", suggesting culinary heaven. We use regular refined white sugar for simplicity but you may use palm sugarfor a more succulent flavor.
---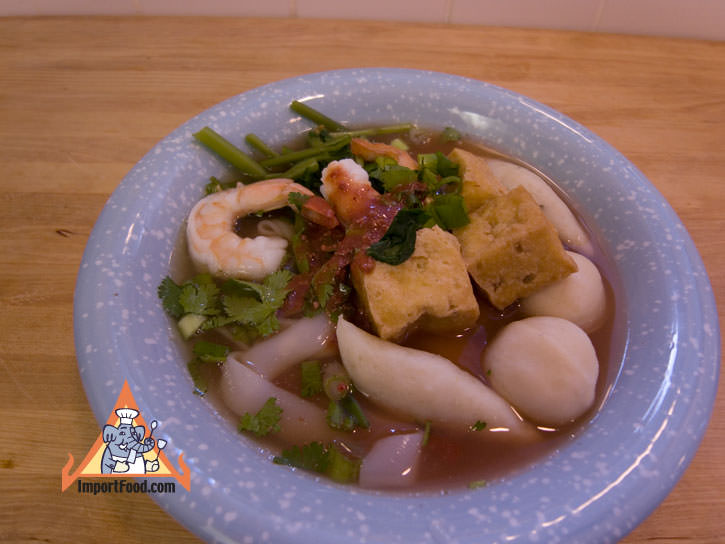 Yentafo
Yentafo takes time to prepare, but it's worth the wait especially if you like Thai/Chinese noodle dishes. We offer a premade yentafo sauce to speed things up, and here we demonstrate how to make authentic yentafo from scratch. Yentafo has a unique flavor and distinctive red color.
We used frozen fish balls and shrimp, but you can use other seafood of your choice. Small pieces of squid are often used. Try egg noodle instead of rice stick, for something different. As with any recipe, this one has changed with the times. Feel free to experiment.
---