Thai Curry Game Hens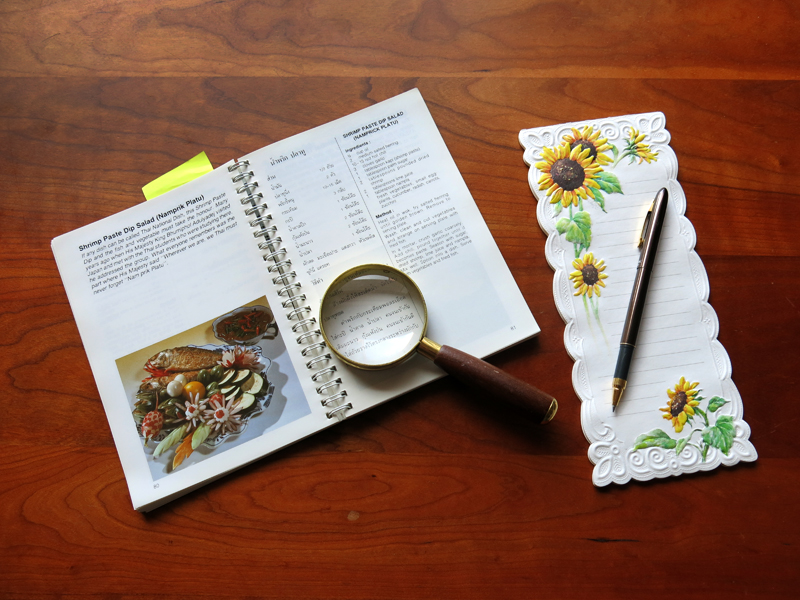 This is a delicious game hen recipe that's an American adaptation, not something you would find prepared in Thailand where most (almost all) families do not use an oven. We love the flavor however and recommend it. This recipe highlights the wonderful citrus aroma of kaffir lime leaves combined with red curry paste, it's definitely a crowd pleaser.
Method for Thai Curry Game Hens
Heat 1 tablespoon olive oil in a wok over medium heat. Add curry paste and tomato paste and stir until fragrant (a few minutes). Add coconut milk, broth, mushrooms, kaffir lime leaves, fish sauce, and brown sugar; bring to simmer. Remove from heat. Add cherry tomatoes. Add salt and pepper to taste.
Preheat oven to 350 degrees. Heat 2 tablespoons oil in large nonstick skillet over high heat. Sprinkle hens with salt and pepper. Add hens to skillet and cook until browned, about 4 minutes per side. Transfer hens to 13x9x2 inch glass or ceramic baking dish. Pour sauce over. Bake uncovered until hens are cooked through, about 35 minutes. Transfer hens to shallow serving bowl; tent with foil. Skim fat from sauce. Pour sauce into large skillet; boil 5 minutes. Pour sauce over hens. Garnish with basil and chiles. Serve with fresh steamed jasmine rice.

Reviews