Simple Hot Basil Chicken, 'Gai Pad Krapao'

Simple Hot Basil Chicken, 'Gai Pad Krapao'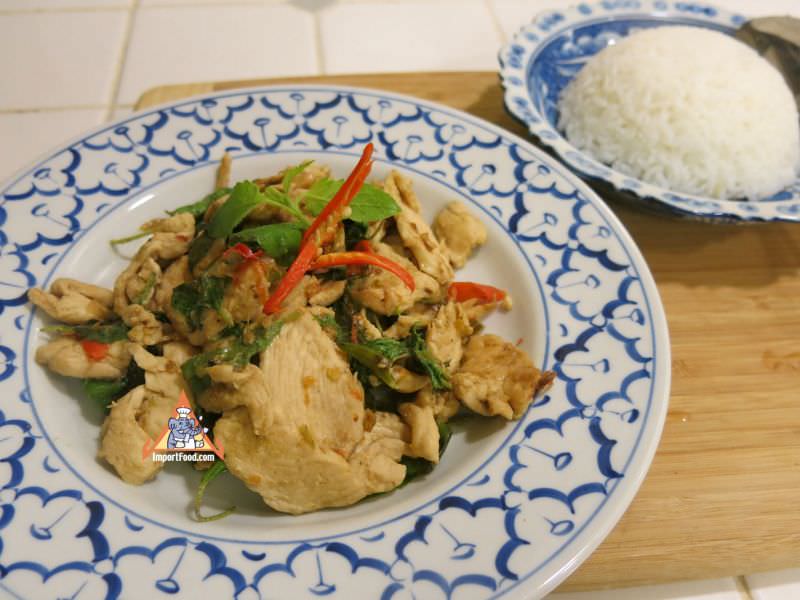 Here's a simple recipe that will surprise you with bold and bright authentic Thai flavor.
Method for Simple Hot Basil Chicken, 'Gai Pad Krapao'
Heat your wok over medium/high and add a tablespoon of vegetable oil. Roughly pound fresh chiles and garlic in a mortar and pestle (don't pound it too much). Add this mixture to the wok and stir-fry until fragrant. Add chicken, add 1/4 cup water, fry until chicken is nearly cooked. Season with fish sauce, golden mountain sauce, oyster sauce, and sugar. Fry until fully cooked.
Final step: add fresh hot Thai basil then mix for just a moment. Transfer to a dish and serve with freshly steamed jasmine rice.

Reviews