Thai Red Curry Chicken, 'Gaeng Phed Gai'

Thai Red Curry Chicken, 'Gaeng Phed Gai'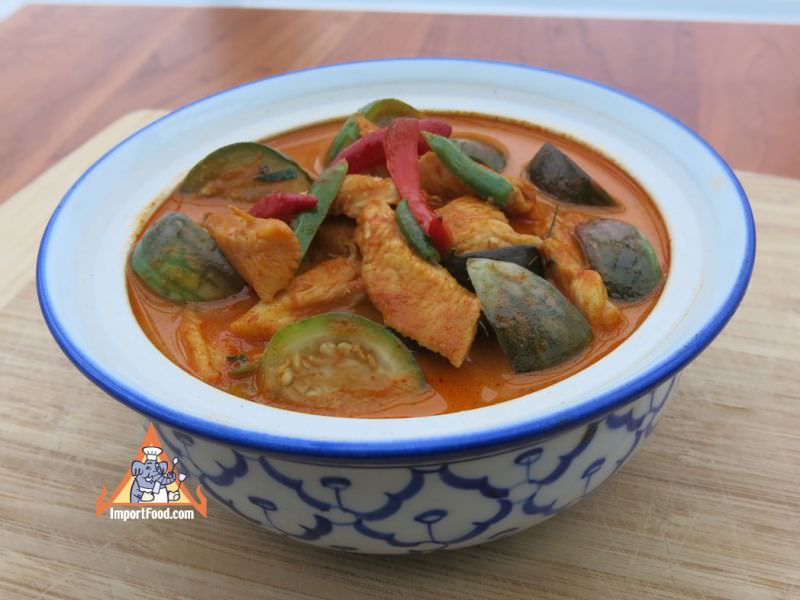 The Thai name of this dish literally means "hot chicken curry". It takes no more than 10 minutes to make this dish but it's full of elegant flavors and aroma.
Method for Thai Red Curry Chicken, 'Gaeng Phed Gai'
Heat half of the coconut milk in a wok over medium-high heat. Add the curry paste and get it fully infused together then add the rest of the coconut milk, and combine well. Add chicken and fry until cooked through, and most of the liquid from your chicken is evaporated. Season with fish sauce and palm sugar. Add eggplant. At the end, add lime leaves and chile, then serve. The total cooking time is about 10 minutes.
Serve over Thai jasmine rice, or in a serving bowl with other Thai dishes.
Fry Curry in Coconut Milk

Reviews