Southern Thai Barbecue Chicken, 'Gai Kor Rae'

Southern Thai Barbecue Chicken, 'Gai Kor Rae'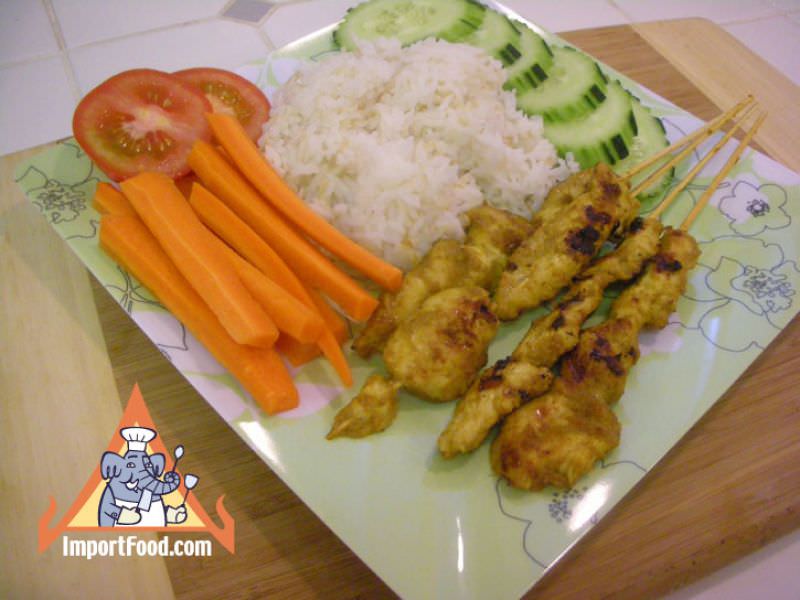 This is a southern-style bbq chicken that's rich in spices, note the use of cumin and cinnamon which gives it a Thai/Malay style. The paste sticks well to the chicken and provides great flavor, so there is no need to serve this with a dipping sauce. It can be marinaded overnight or for just an hour or two.
Method for Southern Thai Barbecue Chicken, 'Gai Kor Rae'
In a mortar & pestle, combine the first 10 ingredients and smash together to become a nice paste. In a frying pan over medium heat, fry the paste mixture in vegetable oil, until fragrant. Add coconut milk, palm sugar, fish sauce, and tamarind concentrate. Taste the mixture, it should be nice and creamy with rich flavor. Add more palm sugar if you want it sweeter. Remove from heat and cool. Pour the mixture over your chicken in a container, then marinade overnight in the fridge. Put the chicken on bamboo skewers then grill (on a barbeque or on a pan as we did) until done. Serve alone or with jasmine rice and vegetables on the side. This is so delicious alone or you can serve with some satay sauce if you prefer.

Reviews