Thai Red Chili, Pickled
Add to cart
$7.89-16 oz jar

Fresh red chile packed in water and salt with no artificial color or preservatives. The pictures do not show clearly how beautiful these red chile are. Grown in Thailand, the famed bird chilli pepper, or prik ki nu, are harvested at just the right time and only the very best are hand-selected to be packed in a modern facility for export.
Also known as "Prik dong" in Thai, hot chile can add flavor to many dishes notably an innovative recipe we have for Thai sushi.
Also served as a condiment, found in our recipe section for Thai table condiments.
Packed in a glass jar. Ingredients: chile, distilled vinegar, water, salt.
Product of Thailand.
Please see our Pickled Ground Red Chilli
With Soup and Rice Stick Noodles
---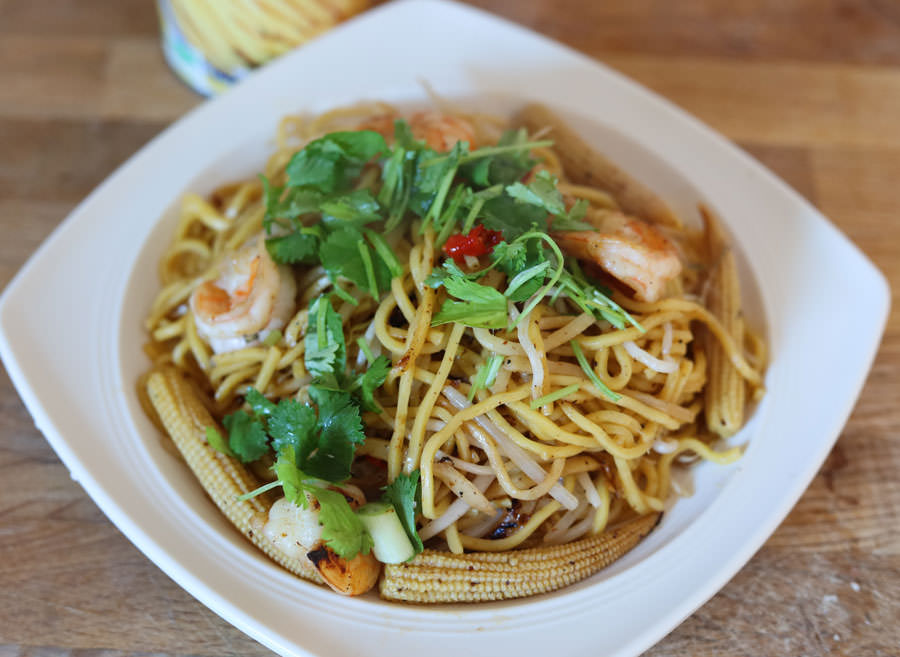 Thai Noodle Bamboo Shoot Stir Fry
This recipe combines the unique flavor and crispy texture of matchstick bamboo shoots, baby corn and noodles in a stir-fry with oyster sauce. Essential Asian dish you may not have thought you could create at home.
---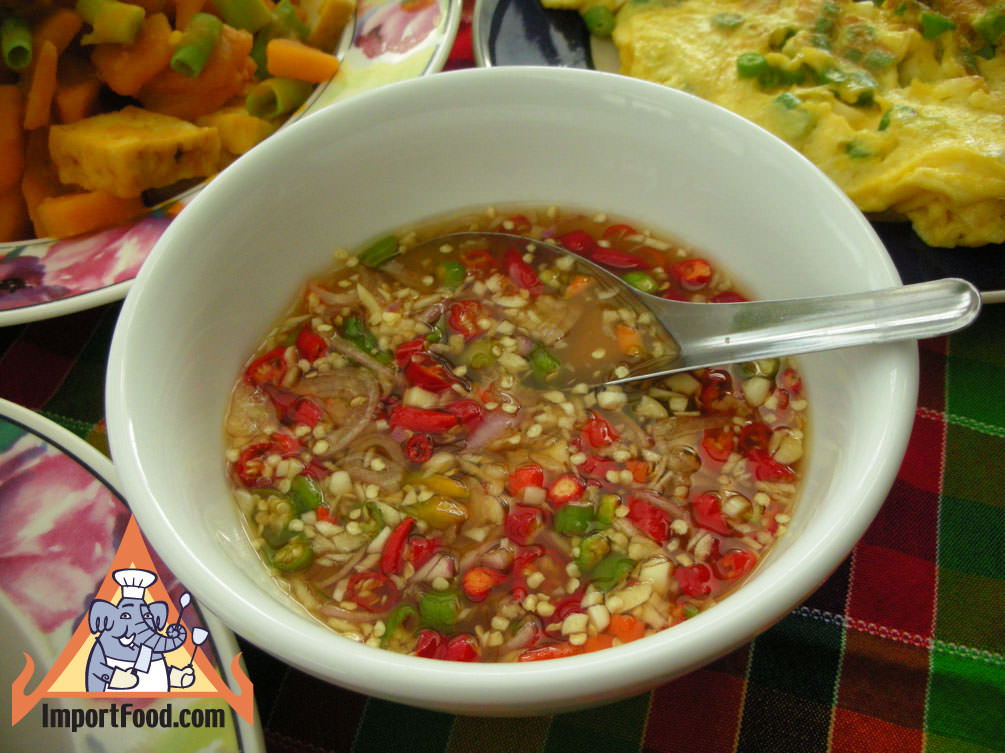 Assorted Thai Table Condiments
In Thailand the first two condiments below (Nam pla prik and Prik dong) are likely be on every household's table together with a separate small dish of plain white sugar and a separate small dish of ground chili powder. Spoonfulls of each are added to suit individual taste. We suggest you make a portion of Nam pla prik and Prik dong and keep in a jar (non refrigerated) for serving as a condiment in this manner. These condiments keep very well.
Prik Si-iew wan, kratiem dong and Khing Ki mao are less common and usually served for particular dishes.
Our Thai Condiment Caddy is a nice way to serve these.
---
Sour Bamboo Seafood Tom Yum
Sour bamboo is one of our most consistent selliers. Here's a stellar, simple soup with very distinct bamboo flavor. Use the freshest seafood you can find, and be sure to use pickled red chilli peppers. Such a delicious and healthy result.
Also See: Our recipe for Tom Yum Prawn Soup
---