Waterfall Beef, 'Neua Yang Nam Tok'

Waterfall Beef, 'Neua Yang Nam Tok'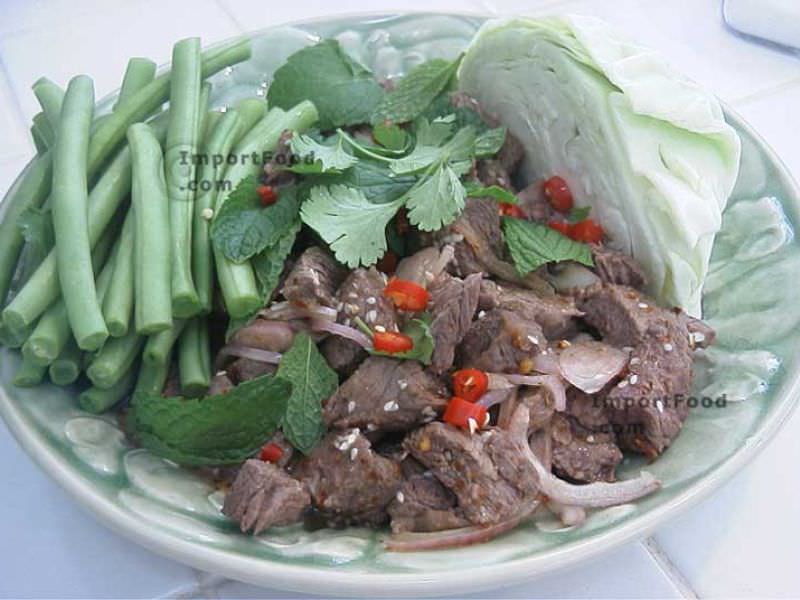 In Thai language, nam tok is a waterfall. This dish is usually cooked using a barbeque (the juices drip onto charcoal hence the name waterfall) but you can fry or broil the beef just as well. It should be cooked rare to start with. See our street vendor video lower left, a sidewalk chef prepares it.
We also offer: instant nam tok mix and Mama instant namtok noodles.
A great dipping sauce to serve with this beef is made with our Namprik Thai Tae.
Ingredients
For 4 Person(s)
Ingredients
You need a 1 pound steak, cut fairly thick.
Ingredients For Marinade
Remaining Ingredients
Buy ingredients for this Recipe
Method for Waterfall Beef, 'Neua Yang Nam Tok'
Waterfall beef neua yang nam tok

Reviews