Thai Green Curry Paste - Mae Pranom
Thai Green Curry Paste - Mae Pranom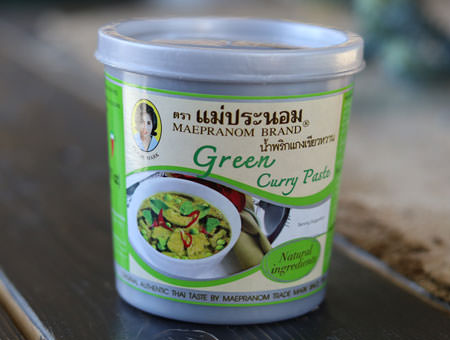 Add to cart
$8.95-14oz

After extensive planning to find a premium Thai curry paste better than former favorite Hand Brand, we've imported to America for the first time Mae Pranom all natural green curry paste.
Heat level is 'Hot". The chilli peppers used are the young green variety, perfect for making a distinctive Thai green curry. Flavor is bold and bright. The recipe is tried-and-true, freshest ingredients, so you can make the very best green curry at home.
Ingredients: young bird chilli, garlic, onion, yellow chilli, lemongrass, galangal, salt, shrimp paste, pepper.
No preservatives. No artificial colors. No msg.
Made in Thailand.
What makes it the best we've ever offered? Mae Pranom only produces curry paste with the freshest ingredients from their network of farmers, dating back to when they started in 1959. We visited Mae Pranom ourselves and noted the incredibly clean work areas, and employees in ultra sanitary uniforms meticulously sorting, cleaning and prepping the daily fresh harvest coming in to produce the product. The Mae Pranom offices look like a traditional teak palace, true to their devotion to authentic products.
In terms of pricing, the wholesale price more than double mass-produced Mae Ploy but 14oz goes a long way so it's not that expensive per serving. You get what you pay for in the end.
Part of our Essential Thai Pantry Set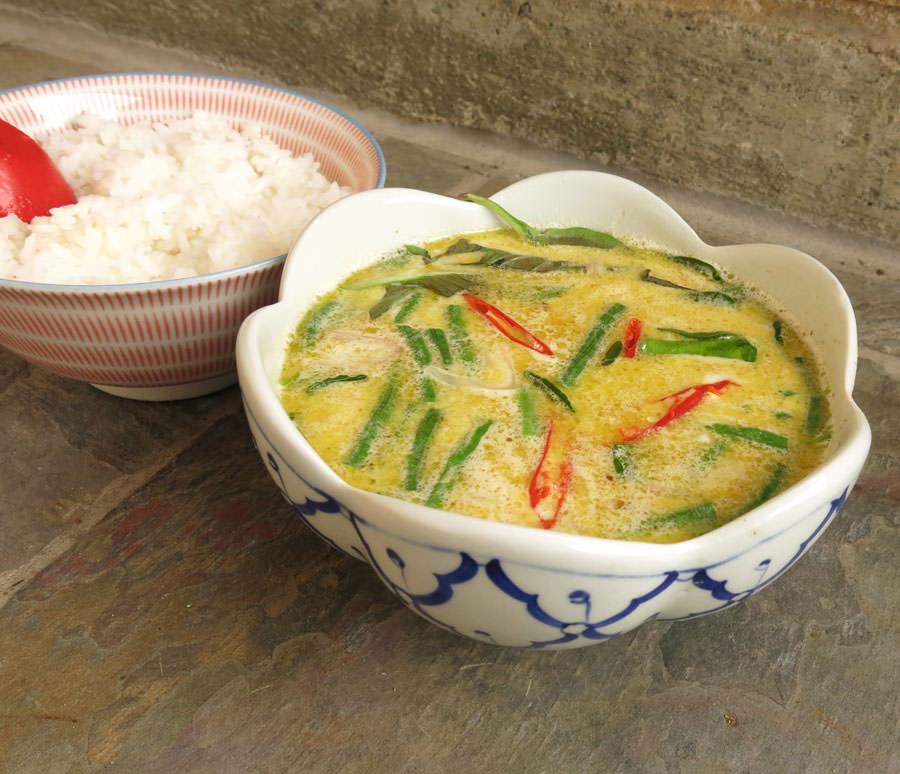 Thai Green Curry Chicken - Mae Pranom
We made this using our new premium quality, all-natural green curry paste from Mae Pranom. It turned out perfect, perhaps better than you might expect you could do in your own kitchen. Using the best coconut milk, high quality organic chicken, our elegant palm sugar this is better than what we've enjoyed in retaurants. It's all in the ingredients,
---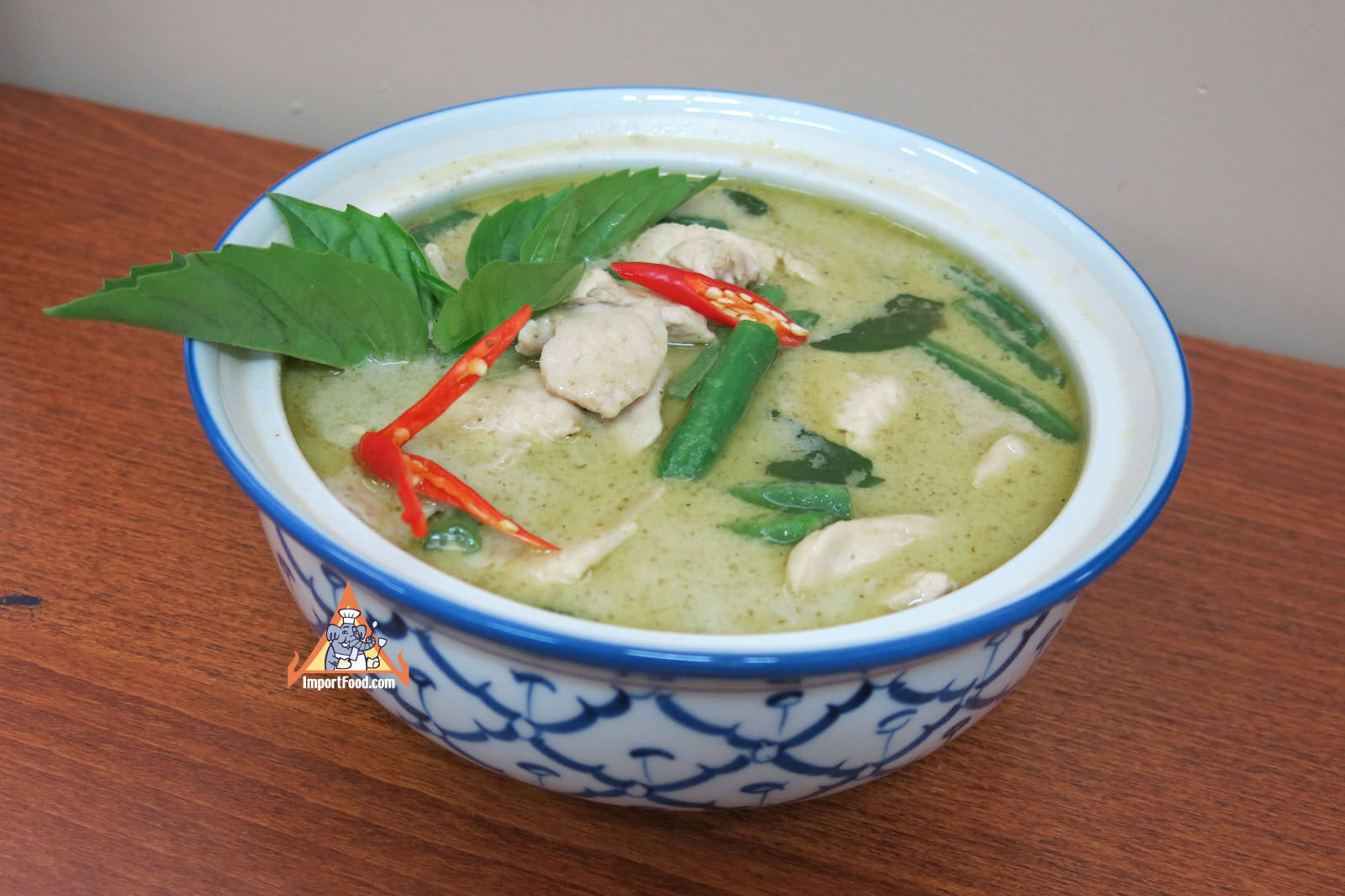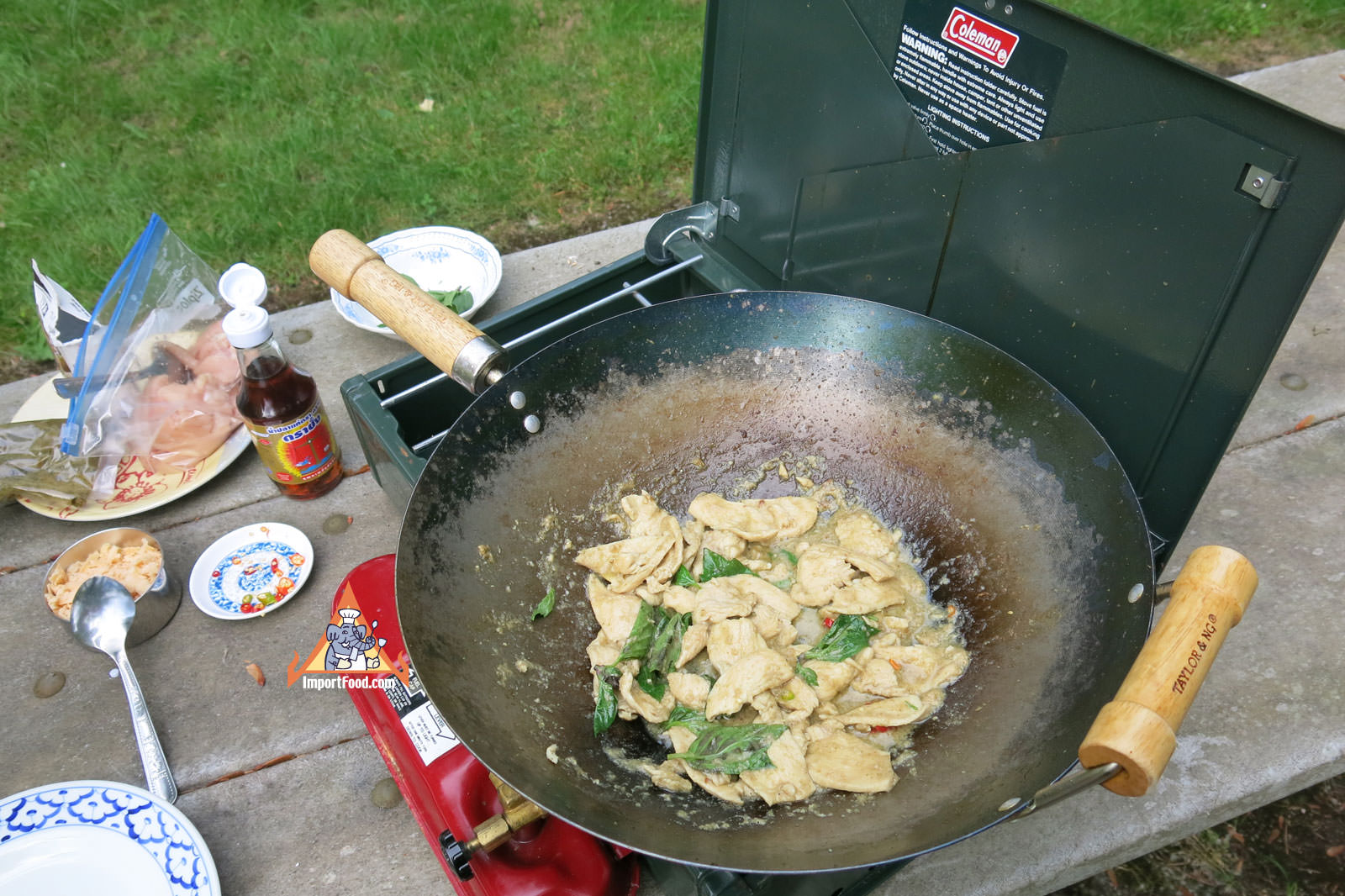 Chicken Stir-Fried with Green Curry, 'Gai Pad Khiaowan'
This is an example of the popular 'fried curry' style that produces a dry result. It blends equally well with rice or noodles.
---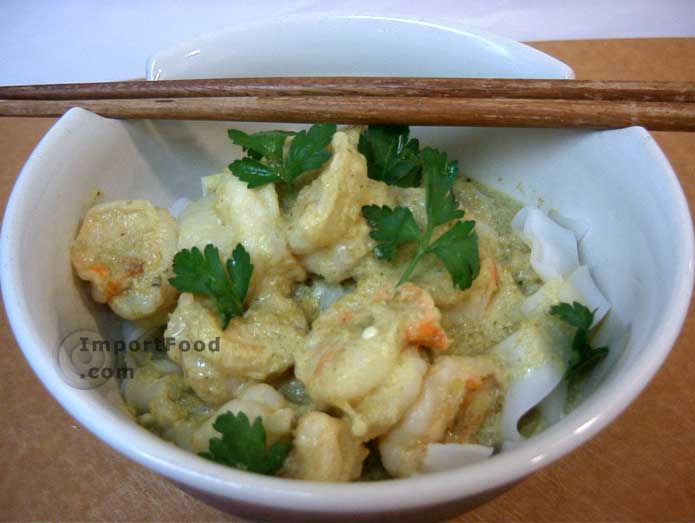 Thai Green Curry Shrimp with Noodles
This recipe is positively delicious, the final result has such a wonderful aroma, texture and flavor. See pictures below.
---
We also offer the following Mae Pranom curry paste
Other Great Mae Pranom Products