E-San Sauce, Lobo, 9 oz jar
E-San Sauce, Lobo, 9 oz jar
Add to cart
Temporarily Out of Stock

All natural ingredients, poured into a dish this sauce looks very attractive and delicious. You can see a really fresh mix of red chilli, coriander leaves, onion and tamarind.
Flavor is good, and not very spicy. The sauce has a nice substance, works just perfect for dipping meat and vegetables. Serve with jasmine rice or sticky rice for a nice snack or meal.
If you are expecting a nice spicy heat, all you would need to do is add a sprinkle of our "Thai Crushed Chilli" which would give it a good burst of spice and keep the original authentic flavor.
We really enjoyed this sauce served with Steamed Buns, Salapao.
Ingredients: fish sauce, tamarind, water, palm sugar, chilli, spring onion, long coriander leaves, mint leaves, roasted glutinous rice.
No msg, no artificial color, no preservatives.
Product of Thailand.
---
Authentic Thai Recipes For Meat & Dipping You May Also Be Interested In: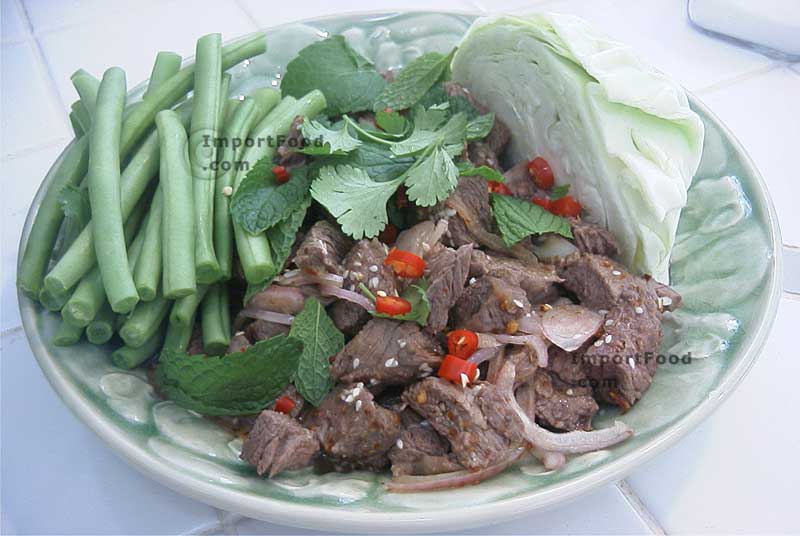 Waterfall Beef, 'Neua Yang Nam Tok'
In Thai language, nam tok is a waterfall. This dish is usually cooked using a barbeque (the juices drip onto charcoal hence the name waterfall) but you can fry or broil the beef just as well. It should be cooked rare to start with. See our street vendor video lower left, a sidewalk chef prepares it.
We also offer: instant nam tok mix and Mama instant namtok noodles.
A great dipping sauce to serve with this beef is made with our Namprik Thai Tae.
---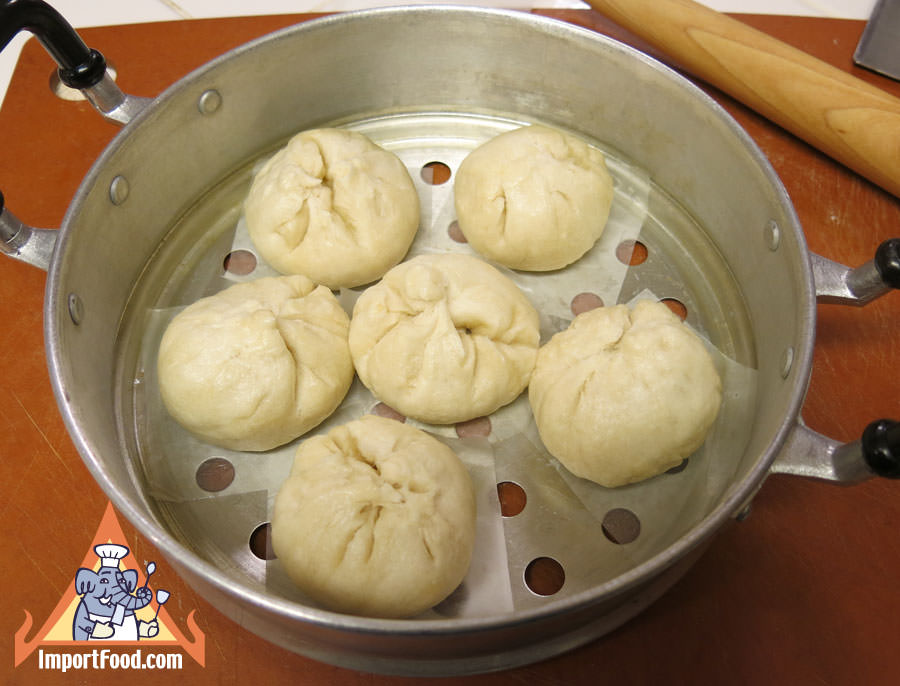 Steamed Buns, Salapao
Here we demonstrate how simple it is to make those delicious, meat-filled steamed buns that you may have never imagined yourself creating. Follow the steps and checkout our video filmed in Thailand, add some of your own ideas to make a unique filling, and perhaps you can start a new career in the field of steamed buns and dumplings.
The version featured in our street vendor video is made with bamboo, dried shrimp and various Thai spices. The recipe below is how we prepared it, with pork. You might also like our recipe for steamed dumplings.
---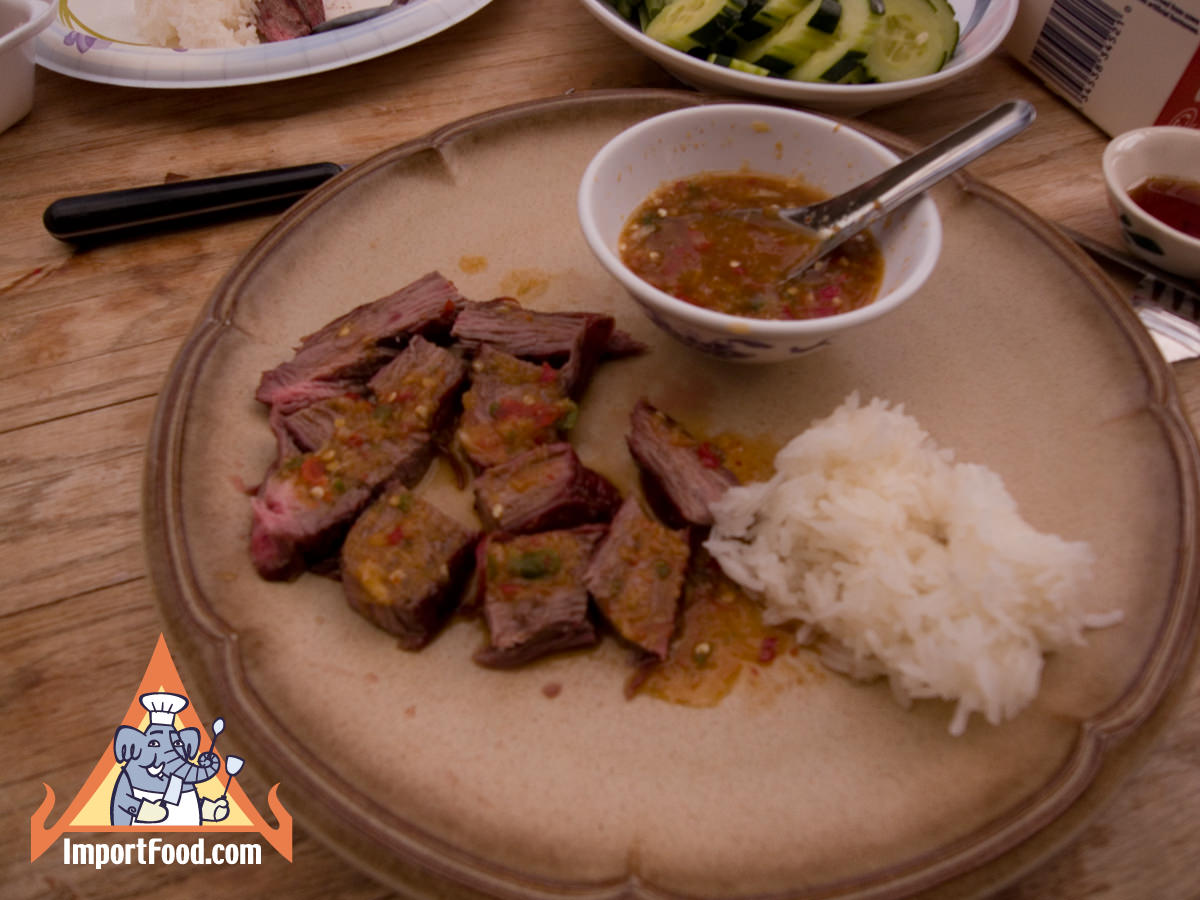 Crying Tiger Beef, 'Seua Rong Hai'
We love the flavor of flank steak, oddly one of the least expensive cuts. On a 900 lb black angus steer, you'll be lucky to get just two decent flank steaks, yet you can find this rare cut in good butcher shops for a price lower than more common steaks. Some people say flank is tougher, thus the lower price. We think flank offers the most delicious flavor, and it's a perfect match for spicy Thai food.
Flank is the perfect choice for the Tao Burner. We had fun cooking two flanks over just a dozen hot briquets.
To get the best flavor, cook your meat over charcoal. Although we like flank steak best, there are other cuts that work great such as those with a thick ring of fat. As the fat drips onto your charcoal, you'll hear pops, and see fire rising up (this where the name crying tiger comes from).
---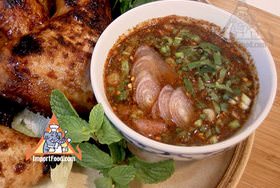 Grilled Meat Dipping Sauce, 'Nam Jim Jeaw'
Nam Jim Jeaw is a popular sauce for grilled meat. We offer a packaged "E-San Sauce" (see below) which is the same thing, so now you can make it from scratch. The flavor is unique, smokey from the roasted rice, sweet, spicy and sour.
Nam Jim Jeaw is delicious served with grilled pork, grilled fish, grilled chicken or bbq beef. Also goes well with Thai sticky rice.
We now offer Namprik Thai Tae, a similar dipping sauce that you may equally enjoy.
---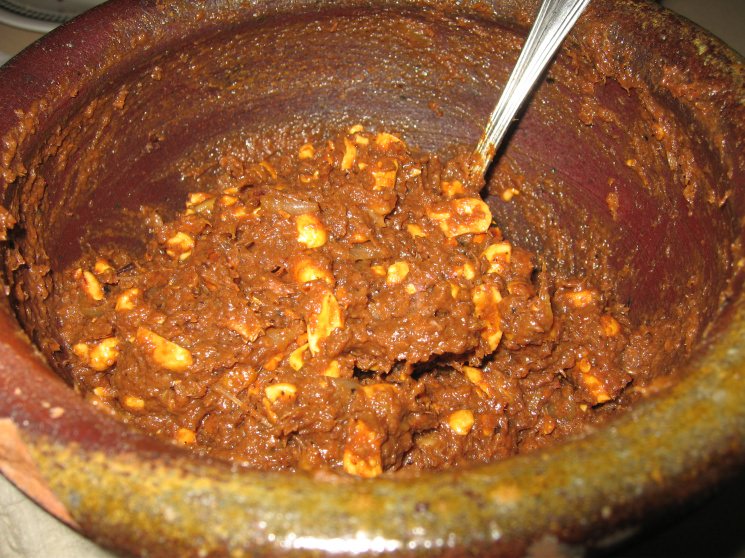 Thai Dipping Sauce From Hell, 'Nam Prik Narok'
This recipe is normally made from sun dried chilis. You can chop fresh chilis and spread them on a cookie tray and put them under the broiler until fairly dry. This sauce keeps well, and is popular as "traveler's fare" in Thailand, being used as an accompaniment to various dried meats and sliced vegetables. We now offer an excellent premade Narok chile paste.
---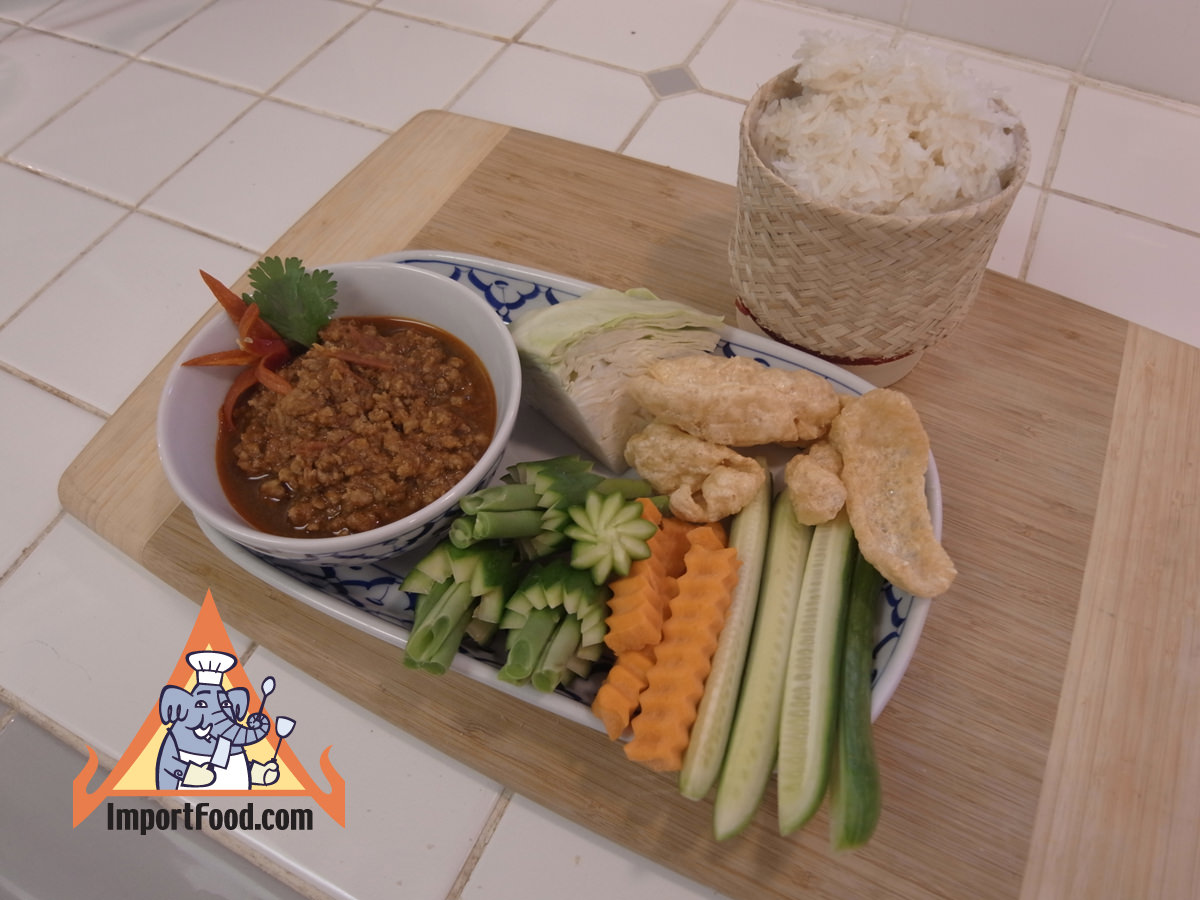 Spicy Pork and Tomato Dip with Veggies, 'Nam Prik Ong'
This authentic Thai recipe is a regional delight which originated in the north of Thailand. When completed it looks a bit like sloppy joes, or taco filling.
The main ingredients are ground fatty pork and small tomatoes. In this recipe, we use a delicious prepared "Prik Khing curry Paste". The final dish has a sour, sweet and salty taste.
If you have fresh ripe local tomatoes, it really makes the final result outstanding.
Serve this as a main course with sticky rice, fresh vegetables such as cucumbers, green beans, wedges of cabbage and pieces of fried pork skin are recommended.
---
---
Similar Sauces from Lobo