Thai Lays Potato Chips, Chili Lime, 48 gram
Thai Lays Potato Chips, Chili Lime, 48 gram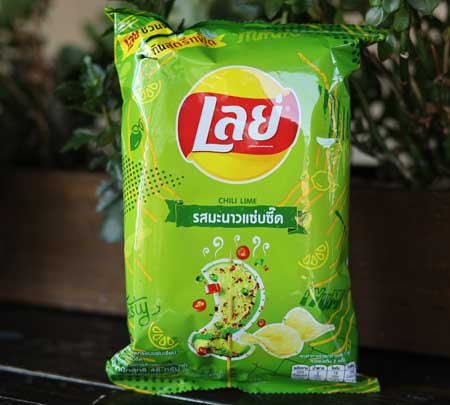 Add to cart
Temporarily Out of Stock

Please limit purchase to 2-3 bags because we are not able to offer large quantity of Thai Lays potato chips. Sorry for the inconvenience.
Our newest flavor from Lays Thailand - Chili Lime.
The chips have a mild chili spice and nice sour lime taste. Uniquely Thai and delicous.
We offer several Lays Thailand flavors, see below.
The potato chip itself is exactly the same as you expect from Lays, it's the flavor added that brings extra enjoyment.
You get a basic 48 gram package.
Product of Thailand.
Our selection of lays thailand potato chips