Thai Lays Potato Chips, Scallop in Garlic Butter, 48 gram
Thai Lays Potato Chips, Scallop in Garlic Butter, 48 gram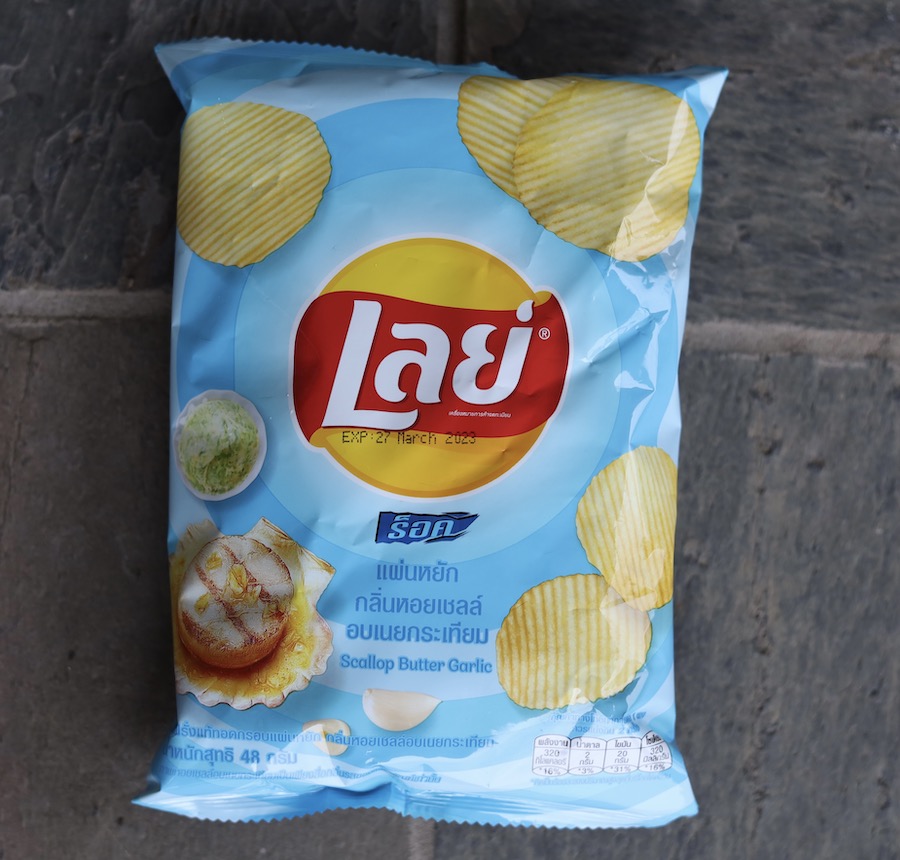 Add to cart
Temporarily Out of Stock

Here's a new flavor we just got from Lays Thailand - Scallop in Garlic Butter.
The chips themselves are 'Lays Rock(R) Ridged'. These have a mild seafood and garlic flavor, Not spicy at all. Uniquely Thai and delicous.
We offer several Lays Thailand flavors, see below.
The potato chip itself is exactly the same as you expect from Lays, it's the flavor added that brings extra enjoyment.
You get a basic 48 gram package.
Product of Thailand.
Lays Scallop Garlic Butter
Our selection of lays thailand potato chips