Wave Knife with Handgrip
Add to cart
$4.50

This simple knife is very similar to our Kiwi brand Wave Knife, but the handle is on top of the knife, for a stronger and more effective chop.
The end of the blade also has a shredder as shown, which would be useful to make som tum.
The knife is 4 1/2" long and 2 1/2" tall. Made of stainless steel.
Made in Thailand
We have the finest selection of Kiwi knives imported direct from Thailand and offered at a very reasonable price. There's no mystery why chefs love these knives, and that Thai knife designers deserve a reputation equal to the taste of delicious Thai food.
The stainless steel blades are extremely sharp and strong yet light. The hard plastic handle on smaller knives not only feels great, it seems to be aircraft-grade plastic seamlessly molded to the blade for literally decades of use. On the larger knives, the blades are slightly heavier, with hardwood handles and brass rivets.
---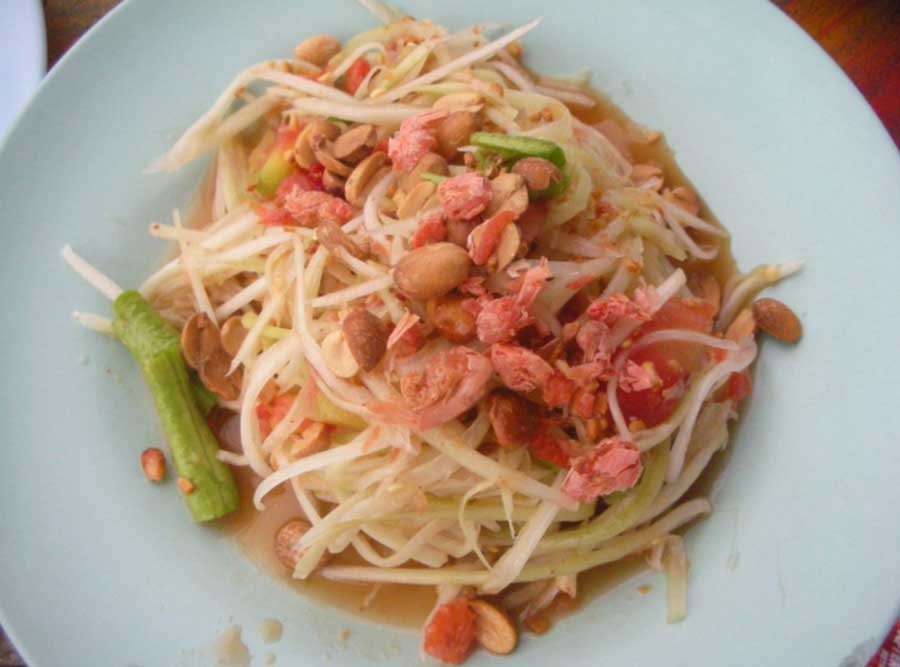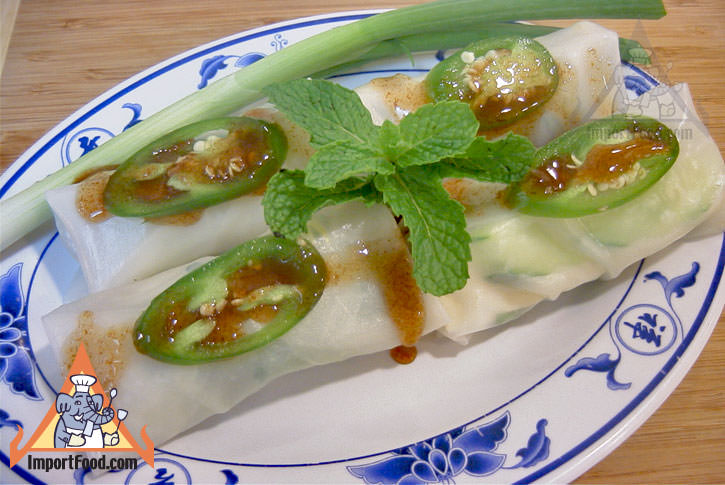 Thai Fresh Spring Rolls, 'Pa Pia Sod'
Fresh rolls are healthy and delicious, and the fruity tamarind sauce adds super flavor character. Thai-style fresh rolls are called po pia which is a Chinese word, so this is Chinese style which became popular in Thailand. Vietnamese fresh spring rolls are more commonly enjoyed in America, so you might be more familiar with them. This version is typically what you find in Thailand. Don't be afraid to pop them in the microwave and serve warm. Vegetarians can easily leave out the pork and shrimp, and use shiitake or other mushroom.
Though we did not use them in this recipe, often bean thread noodles are added to fresh spring rolls. Just soak for 5-7 minutes, and add a small amount to the mix. Also see: recipe for fried spring rolls.
---