Thai Cafe Kit

A thoughtful mix of fresh Thai herbs with ingredients to make a delicious authentic tom yum soup, tom kha soup, Thai green curry and red curry. Expedited to your door via 2 day shipping to ensure fresh delivery (upgraded at no charge). You'll also be able to make quite a few servings of other Thai recipes. This is a great value and will have you cooking healthy Thai meals right away. Checkout with Fedex Ground but we'll upgrade it to expedited 2 day at no extra charge.
Add to Cart
Thai Cafe Kit with 5 lb Jasmine Rice. Not Avail
---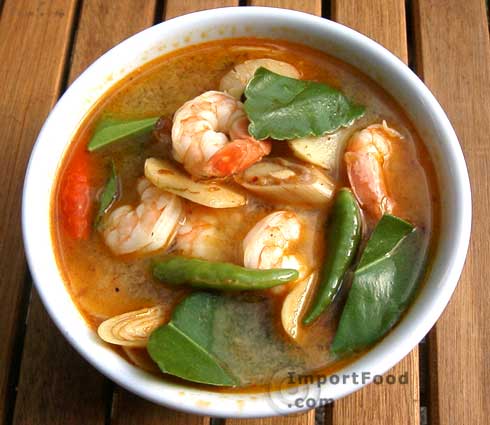 Thai Prawn Soup with Lemongrass, 'Tom Yum Goong'
Tom Yum is both hot and sour, and it's one of the main signature dishes that defines Thai flavor. We've perfected this recipe and assure you it tastes great.
Typically a chef will use a pork or chicken stock then add the basic fresh staples to create the tom yum, as in our video: Railroad Chef Prepares Tom Yum. We like to start with a simple vegetable broth instead, so our recipe starts with the broth instructions then continues with how to make the tom yum.
It's important to use "prik pao" in your tom yum and we have several brands, with slightly varying tastes depending on your preference.
Also -- See Our Thai Street Vendor Video: Thai Street Vendor Prepares Tom Yum.
---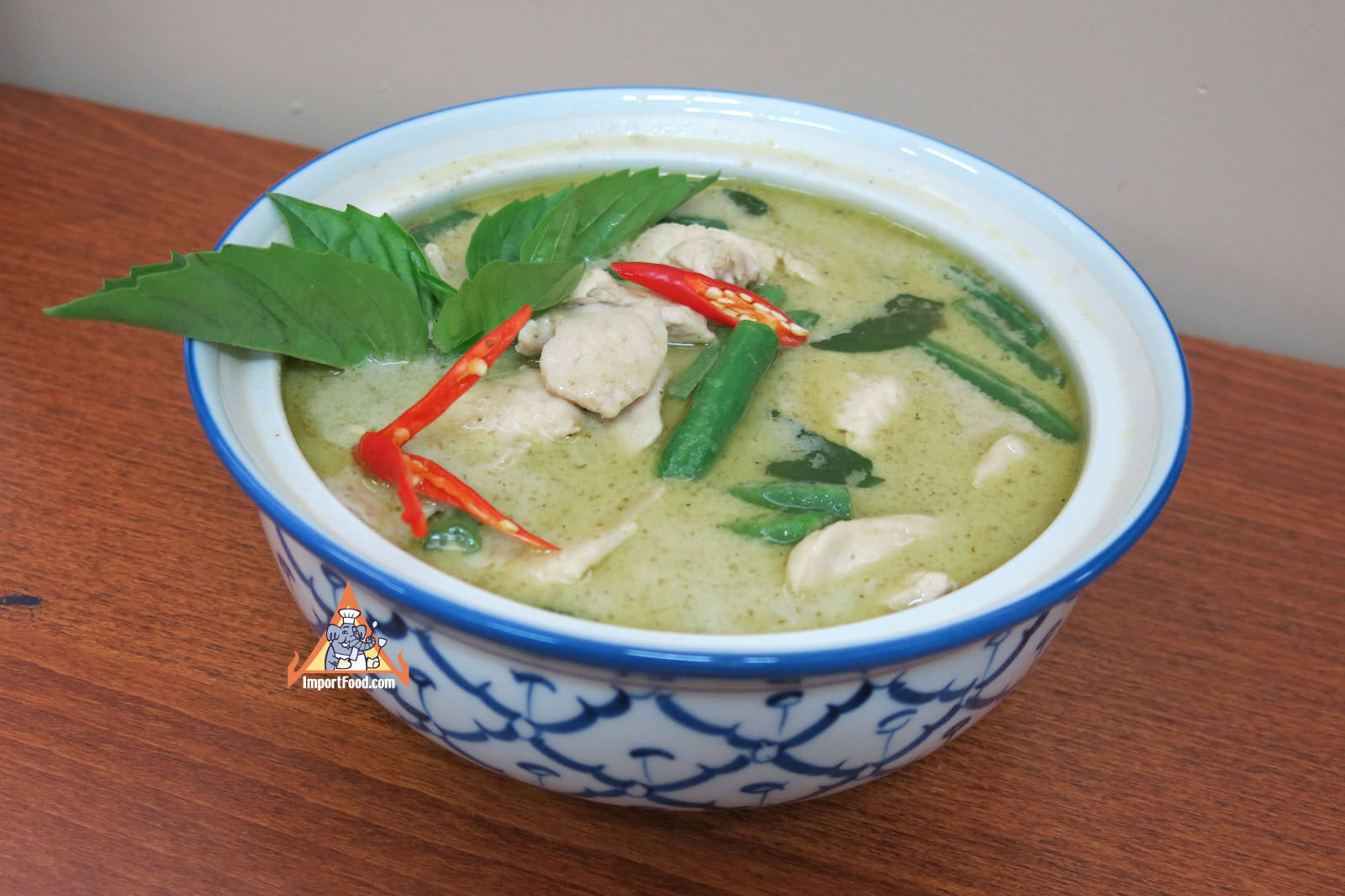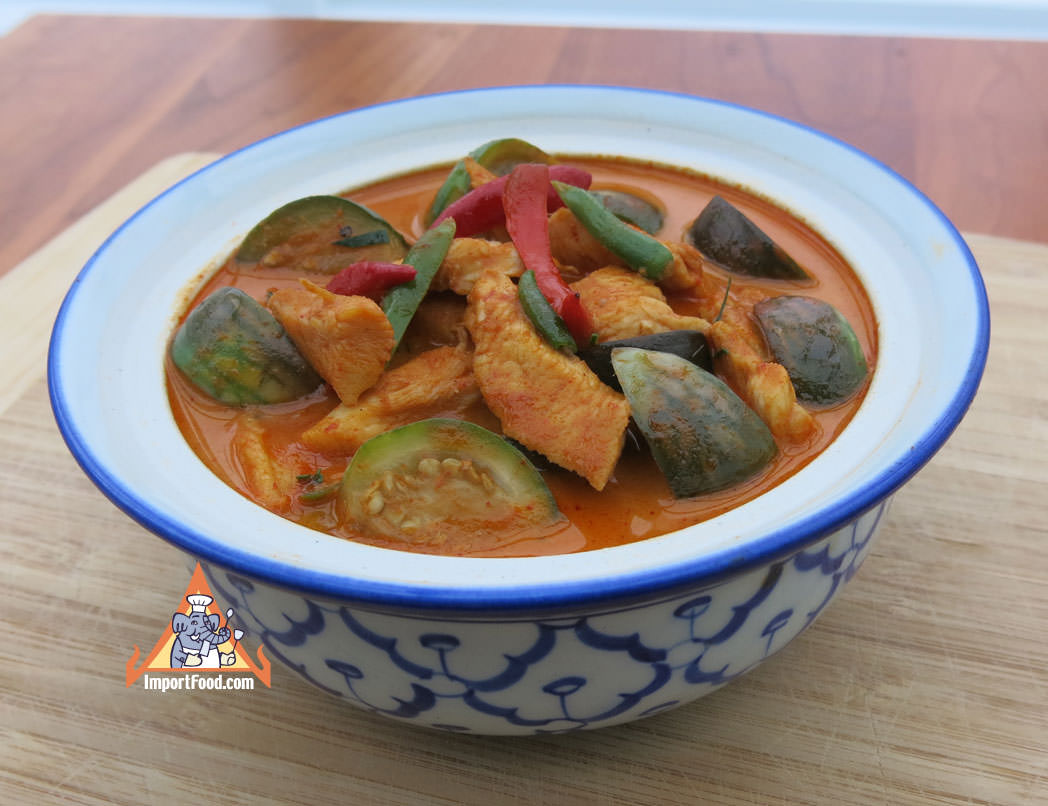 Thai Red Curry Chicken, 'Gaeng Phed Gai'
The Thai name of this dish literally means "hot chicken curry". It takes no more than 10 minutes to make this dish but it's full of elegant flavors and aroma.
---