Thai Spicy Fried Pork Patty, 'Tod Man Moo'

Thai Spicy Fried Pork Patty, 'Tod Man Moo'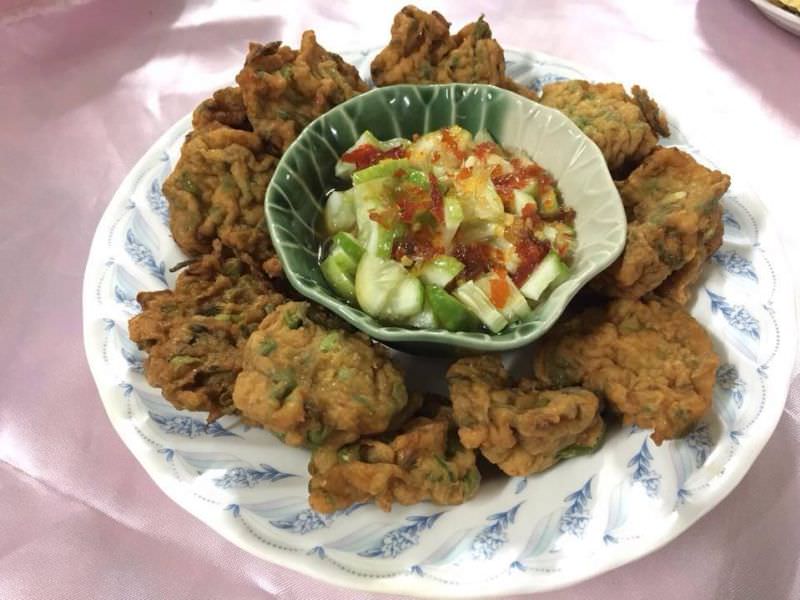 Method for Thai Spicy Fried Pork Patty, 'Tod Man Moo'
Mix ground pork with curry paste using wooden spoon, then add egg, water, fish sauce, lime leaves and green onion. Mix well. Form into balls, approximately 1 tbsp each, and flatten into 1/2 inch thick patties. Heat oil in a wok add the pork patties and fry over moderate heat until golden. Remove, drain on paper towels and serve with pickled ginger and/or ajad (see below).
Ajad
4 tablespoons white vinegar
1 teaspoon sugar
2-3 tablespoons cucumber, very coarsely chopped, or sliced
2 shallots chopped
3-4 Thai (or other small variety) fresh chile peppers, thinly sliced
Combine the ingredients, and leave to stand overnight.

Reviews
People in this conversation