Handmade Thai Heavy Cleaver, 12"
Handmade Thai Heavy Cleaver, 12"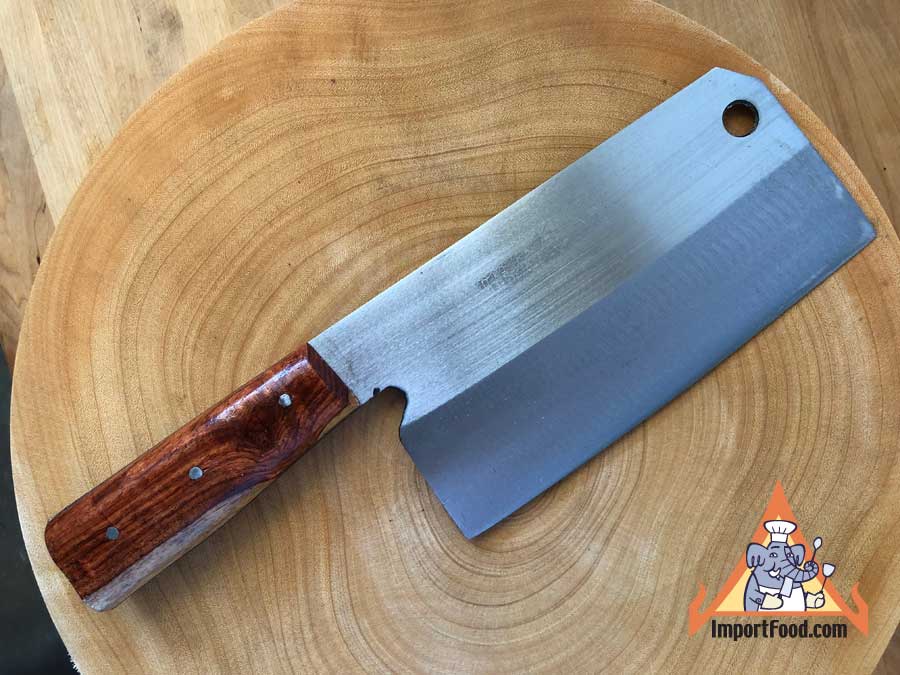 Add to cart
$46.00

This is a serious, heavy-duty handmade cleaver in a traditional design, and a great value. Should last forever. Total weight is 22 oz (nearly 1.5 lb) because the high quality steel is really thick, but also well-balanced.
The thickness of the steel is about 3/16". Length is 12". Wood handle is 4.5" long, nicely-shaped, firmly attached with rustic steel pins. Blade is 7.5" long, 3.5" high.
One side of the blade has the pounded name of the person who made the knife (see picture below).
This is rustic and at the same time a work of art. The heavy steel blade looks, and is, entirely pounded and sharpened by hand, and will give you years of use. Ready to sharpen over and over again.
Click pictures below to enlarge. We call it the "Heavy Cleaver".
We also offer a Machete Cleaver