Kom Kom Miracle knife, Zig Zag, 9.5 in
Kom Kom Miracle knife, Zig Zag, 9.5 in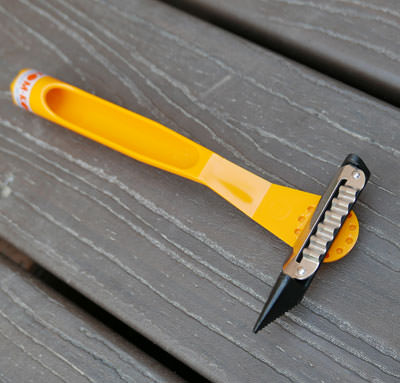 Add to cart
$16.95

The very best knife for beautiful preparation of fruits and vegetables, and a great 'shredding' tool for traditional recipes such as Som Tum (green papaya salad) and fresh spring rolls.
Wonderful for carrots and cucumbers. Designed years ago in Thailand, Miracle Knife is extremely efficient and the package contains great instructions.
See new photos below of the various functions and instrucutions printed on the package.
Use the unique triangular tip to carve beautiful patterns, swivel the blade to pare, slice and peel, and use the handle to core. The New York Times recommended this same knife.
This is the Zig Zag version. The blade swivels so you can use in left or right hand.
9.5" length.
Made in Thailand by Kiwi, in Kom Kom brand.
Please Also See Our Kiwi Pro Peeler
---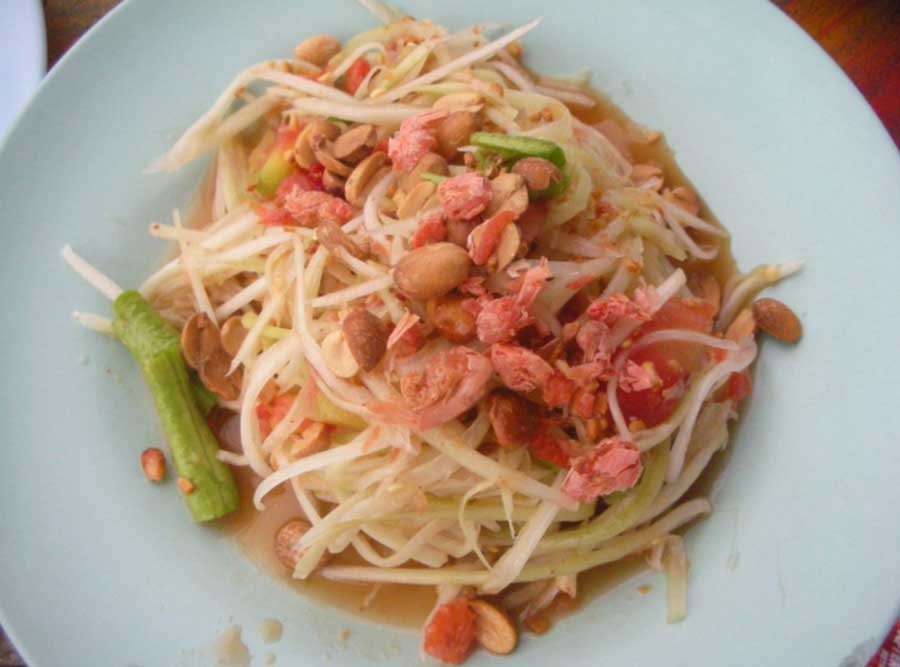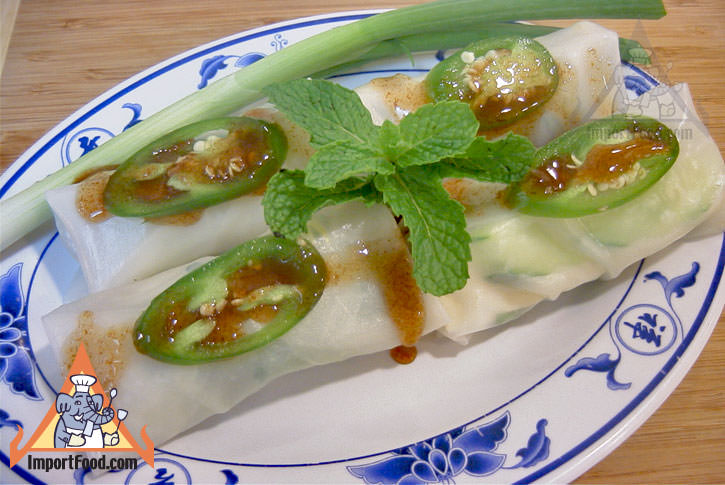 Thai Fresh Spring Rolls, 'Pa Pia Sod'
Fresh rolls are healthy and delicious, and the fruity tamarind sauce adds super flavor character. Thai-style fresh rolls are called po pia which is a Chinese word, so this is Chinese style which became popular in Thailand. Vietnamese fresh spring rolls are more commonly enjoyed in America, so you might be more familiar with them. This version is typically what you find in Thailand. Don't be afraid to pop them in the microwave and serve warm. Vegetarians can easily leave out the pork and shrimp, and use shiitake or other mushroom.
Though we did not use them in this recipe, often bean thread noodles are added to fresh spring rolls. Just soak for 5-7 minutes, and add a small amount to the mix.
We also have
Recipe for Poh Piah Tod Fried Spring Rolls
Recipe for Fresh Salad Rolls
Recipe for Fried Spring Rolls
---