Straw Mushrooms, Grown in Taiwan
Straw Mushrooms, Grown in Taiwan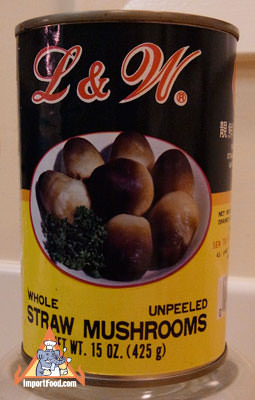 Add to cart
Temporarily Out of Stock

Straw mushrooms are thick and hearty, among our favorite to eat with Thai food. They go well with Thai soups such as tom yum and tom kha. These are so hearty that they can be a good substitute for meat, so vegetarians will love them.
The very best straw mushrooms are grown in Taiwan. Most importers have switched to an inferior quality canned straw mushroom from Vietnam. Many of our customers request that we keep the higher quality canned straw mushrooms from Taiwan, and quality is indeed excellent.
We also offer abalone mushrooms from Thailand.
Net weight 15 oz, dry weight 7.4 oz. Ingredients: straw mushrooms, water and salt. Product of Taiwan. In each can you get about 40 straw mushrooms.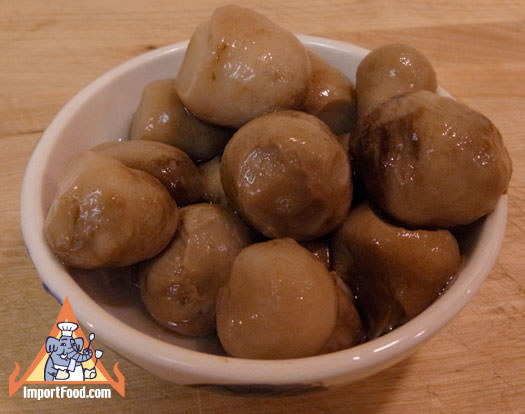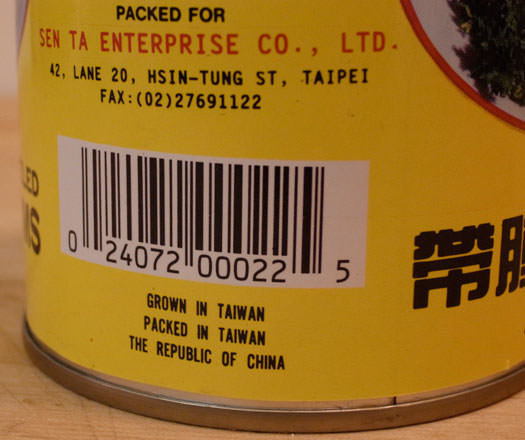 ---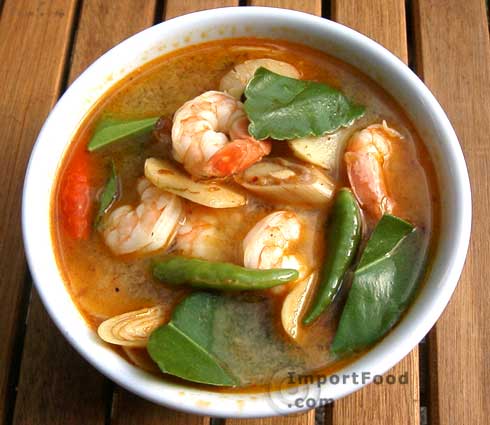 Thai Prawn Soup with Lemongrass, 'Tom Yum Goong'
Tom Yum is both hot and sour, and it's one of the main signature dishes that defines Thai flavor. We've perfected this recipe and assure you it tastes great.
Typically a chef will use a pork or chicken stock then add the basic fresh staples to create the tom yum, as in our video: Railroad Chef Prepares Tom Yum. We like to start with a simple vegetable broth instead, so our recipe starts with the broth instructions then continues with how to make the tom yum.
It's important to use "prik pao" in your tom yum and we have several brands, with slightly varying tastes depending on your preference.
Also -- See Our Thai Street Vendor Video: Thai Street Vendor Prepares Tom Yum.
---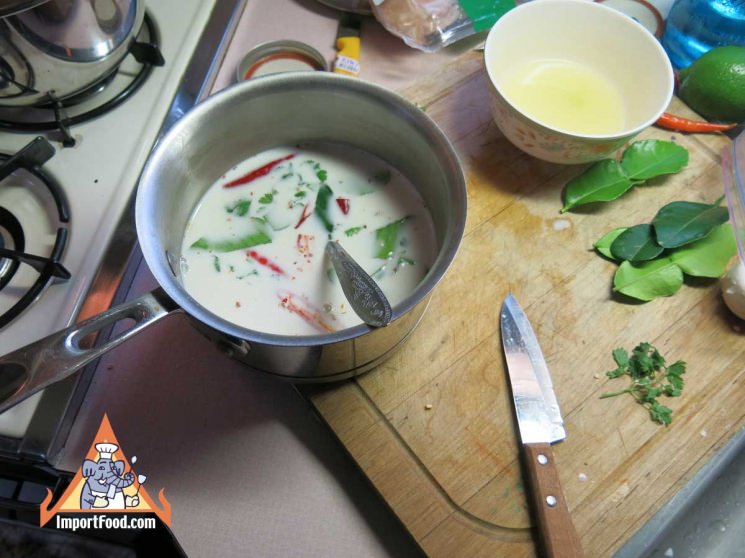 Thai Chicken Soup with Coconut Milk, 'Tom Kha Gai'
This is a mild but spicy chicken soup (it can also be made with shrimp, pork, beef or mushrooms), flavored with the unique flavor of galangal ('kha' in Thai) which creates a heavenly taste when combined with hot chile peppers, coconut milk, lime leaves and lemongrass.
We famously started manufacturing Amazing Elephant All-natural Tom Kha with authentic flavor so be sure to get a few pouches to compare with what you make at home.
---