Smoked Fish Chili Paste (Namprik Pla Yang)
Smoked Fish Chili Paste (Namprik Pla Yang)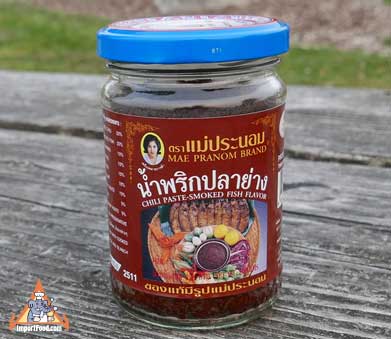 Add to cart
Temporarily Out of Stock

New product from premium producer Mae Pranom. It says in Thai "Pla Yang" (pla = fish, yang = grilled). This is smoked fish chili paste with a true Thai flavor that wouldn't usually be found outside of Thailand.
Serve with steamed jasmine rice and fresh or boiled vegetables.
Ingredients: dried chili, smoked fish, tamarind, garlic, onion, sugar, fish sauce, salt.
Product of Thailand.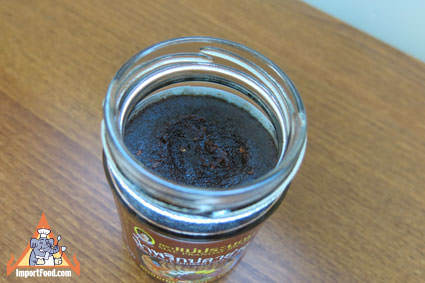 We offer the following premium quality Namprik products