Lobo Pad Thai Sauce & Peanuts, 4 oz pack
Lobo Pad Thai Sauce & Peanuts, 4 oz pack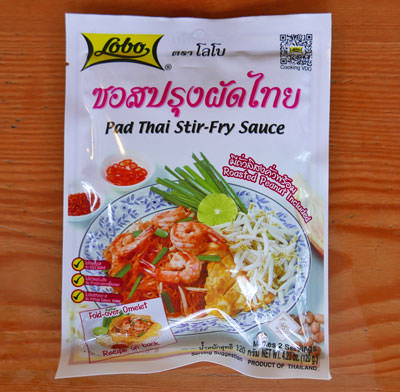 Add to cart
$2.89-4.23oz

Lobo is a well-established company in Thailand, a pioneer in the development of ready-to-eat meals made with the finest ingredients and technology. Lobo is one of our top selling brands, with a fantastic instant tom kha, satay, tom yum, sweet and sour, and many others. Their newest product is this Pad Thai Stir Fry Sauce.

Each package includes one packet of pad Thai sauce, and one packet of crushed peanuts vacuum sealed. There are good instructions on the package, and it only takes a few minutes. Our very first batch was a success, and after that we made three more. This is a delicious instant Pad Thai!

You need your own chantaboon rice stick noodles, an egg, some fresh lime, a spring onion or two, some shrimp or chicken, and bean spouts. Makes two large servings. Ingredients: sugar, roasted peanut, tamarind juice, shallot, fish sauce, tomato paste, garlic, soybean oil, vinegar, salt, chile oleoresin. See our recipe for authentic Pad Thai.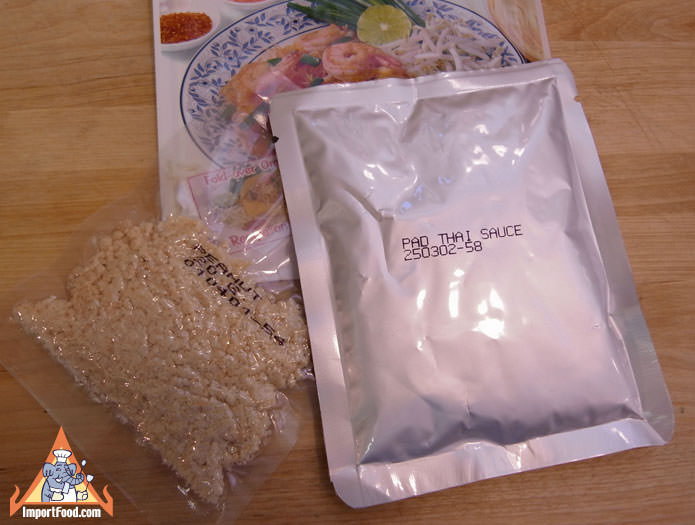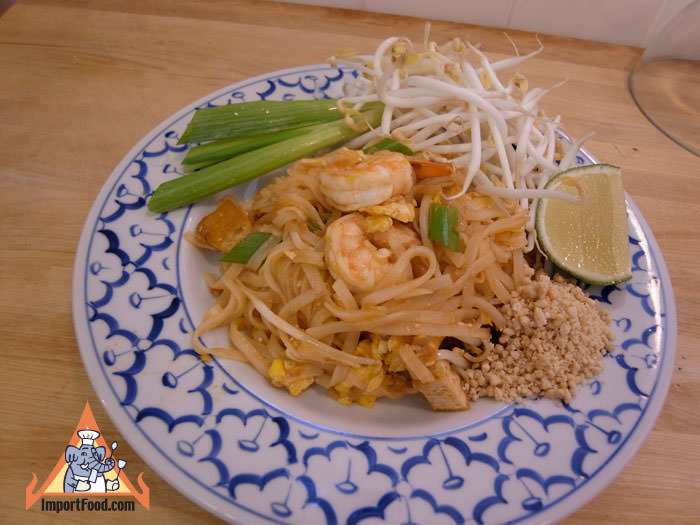 ---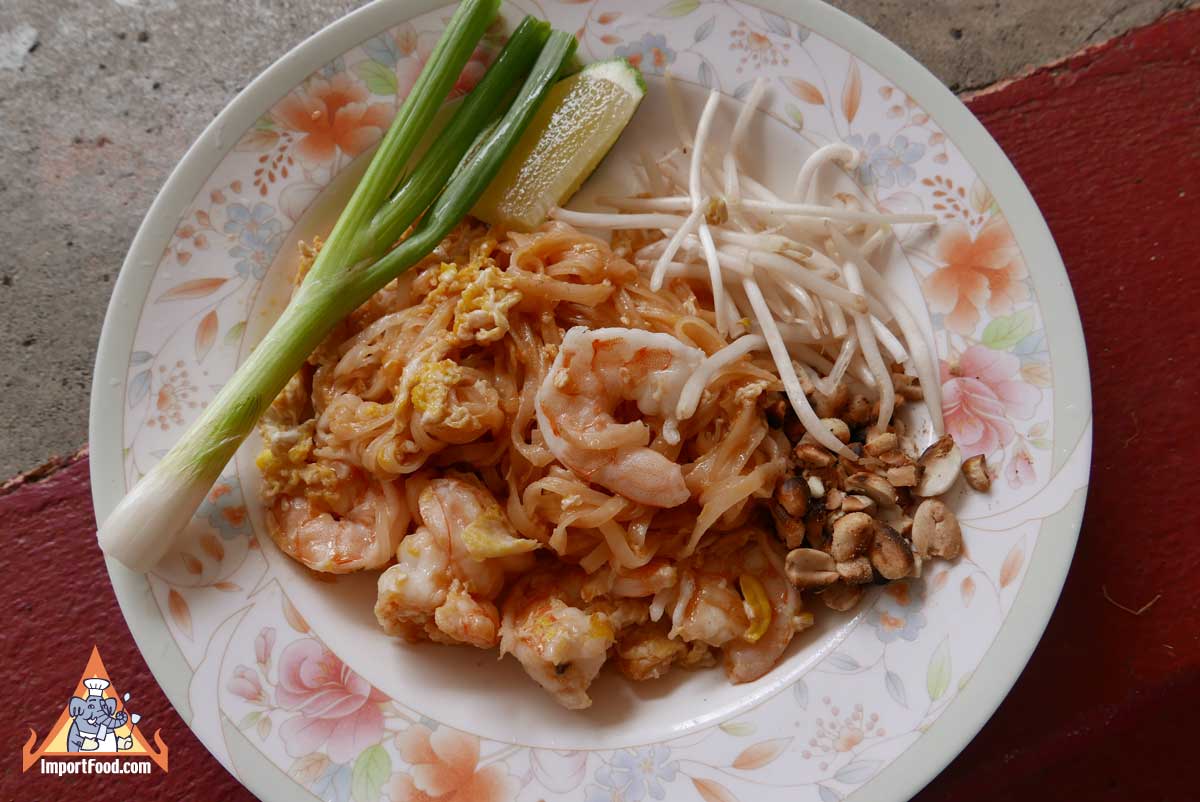 Pad Thai
Pad Thai is often called the signature dish of Thai cuisine. There are several regional variations, indeed it has been said that Thailand has not only a different curry for every day of the year, but also a different pad Thai for every cook in Thailand! This is our variation, and please see our street vendor photos & videos (below left) for others.
Also consider our Picnic Table Pad Thai Recipe
---
---
We also offer the following premium quality Lobo brand mixes